Appliance Repair Chardon Ohio
We serviced a
GE DRYER
Model GTDX100EM1WW
Near Chardon, OH 44024
"Cc unit not turning on Found timer knob broken, little plastic on back of timer knob is split causing knob to free spin Used knob from temp selector to verify function of timer Needs timer knob Customer can install ; ordrng 1 WE01X20374 (control knob), used 1 SHIPPING (SHIPPING LOGISTICS*) from stock"
We serviced a
GE WASHER
Model GTW335ASN2WW
Near Chardon, OH 44024
"Cc: not working, latch continuously clickingFound error code 11. States ac frequency is not 60hz, 13(stated unit spinning above 25rpm with lid unlocked) 7(stopped filling due to max pressure reached) 32(could not unlock lid). Tested all functions manually. Needs control Customer does not want to repair at this time ; ordrng 1 WH22X35597 (Control), used 1 SHIPPING (SHIPPING LOGISTICS*) from stock"
We serviced a
WHIRLPOOL REFRIGERATOR
Model WRX986SIHZ00
Near Chardon, OH 44024
Defrosted ff evap completely Installed ff evap fan kit Reinstalled shelves Advised to let cool for 48 hours
We serviced a
WHIRLPOOL REFRIGERATOR
Model WRF535SWHZ01
Near Chardon, OH 44024
"Cc unit freezing items in ff sectionFound customer had boxes of product sitting right in front of the air vent. Advised customer on product placement to avoid blocking airflow in ff section. Ran diagnostics tests, thermistors reported back as passed. Damper operation test good. Advised customer if product is still randomly freezing, adjust ff temperature setting, allow 24 hrs for change to take effect and then monitor."
We serviced a
WHIRLPOOL WASHER
Model mvwx655dw1
Near Chardon, OH 44024
"Customer complaint that unit is not draining properly, suspension is good, ran diagnostics, found f0e5(off balance) error code, found hub worn out, installed new hub, op test good ; used 1 W10528947 (HUB) from stock"

09/19/2023
Jason was prompt, courteous, and efficient. He was very helpful in helping us become familiar with our new refrigerator as well as dealing with our concerns. I would highly recommend his services.

09/18/2023
Great people this organization
Donna Miklus
Chardon, Ohio

08/10/2023
Great technician. He knows his stuff. Give him a raise.

08/01/2023
We might see you out here in the next few days the interior roof lights of the refrigerator and the freezer light do not work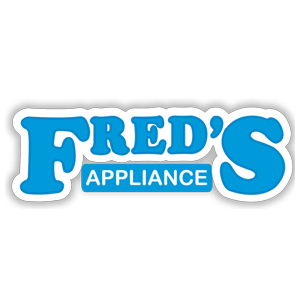 Hello! We will be here if you need us! Text or call us at 888-453-7337. Thanks! The Fred's Team

07/26/2023
From the beginning to the end, Fred's Appliance did a great job. They were on time, professional, efficient, transparent and reasonably priced. Getting an appliance repaired is never fun, but Jason and Fred's Appliance made it much easier.