Appliance Repair Chardon Ohio
We serviced a
MAYTAG WASHER
Model MVWB766FW1
Near Chardon, OH 44024
"Cc: not allowing selections, not startingFound error codes f5e1(lid switch fault-lid is up) f2e1(stuck key). Needs latch; ordrng 1 W10810403 (lid lock assy)"
We serviced a
WHIRLPOOL REFRIGERATOR
Model WRX986SIHZ00
Near Chardon, OH 44024
"Installed new fan motor, op test good , left hand drawer stop broke, ordering, customer can install ; ordrng 1 WPW10485096 (Drawer stop lh)"
We serviced a
MAYTAG WASHER
Model MHW6630HW3
Near Chardon, OH 44024
"Customer still saying noise is there Called whirlpool to get insight Found customer to be using 16 hour fresh cycle, this turns on a fan to move air. This is the noise the customer is hearing"
We serviced a
WHIRLPOOL DRYER
Model WED5100HC3
Near Chardon, OH 44024
"Customer complaint of rattling noise, confirmed, found blower wheel cracked , installed new blower wheel, op test good"
We serviced a
MAYTAG WASHER
Model MVW7232HW0
Near Chardon, OH 44024
Replaced the drain pump. Tested. Opt test ok.

03/17/2023
Joe diagnosed the problem quickly and provided an estimate. He kindly allowed me to vacuum the lint and dirt within the dryer shell. He even suggested that I scrape some of the lint stuck to the lint trap holder. Joe knew exactly how to repair the problem with our dryer. He repaired our dishwasher in the past and did an excellent job on that too. I'd be happy to have him back and I highly recommend him.

03/02/2023

01/31/2023

01/26/2023
Brian was very helpful and courteous came in went to work and was done very quickly. We would call him again.

01/18/2023
Jason came here and diagnosed that we needed a new control unit in our oven. He looked in his computer and told us that it was unavailable and there was nothing he could do for us. Then asked for $127 for coming out here and doing nothing. He could have removed the old part for us so that I could get it repaired or find a new part. However, he chose to do as little as possible for us.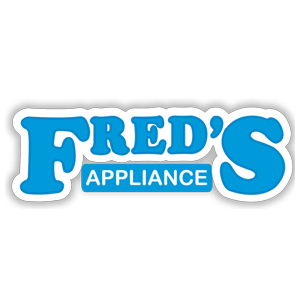 Hi Keith, Thank you for taking the time to share your experience with our company. We apologize that you were not completely satisfied with the service provided by our technician, Jason. We understand that it can be frustrating when a replacement part is unavailable, and we regret that we were unable to assist you further in this instance. It is important to note that the cost of the service call includes the cost of the technician's time and expertise to diagnose the issue with your appliance, as well as the cost of transportation to and from your home. We take pride in providing thorough and accurate diagnoses to our customers, and we will make sure to take your feedback into consideration in order to improve our service in the future. Thank you for choosing Fred's Appliance Service. If you have any further concerns, please do not hesitate to reach out to us, so we can do our best to rectify the situation. Thank you! The Fred's Team