Appliance Repair Euclid Ohio
Fred's Appliance Service Rated 4.7 out of 5 stars based on 141 customer reviews
We serviced a
GE REFRIGERATOR
Model TBX18IABQRWW
Near Euclid, OH 44119
CC that there is water in the ff section. Confirmed. Drain is clear. Dumped water down the drain pan water dripping into the ff section from the return duct. This is caused by dumping water into the drain pan. The water could be from the previous repair. Opt test ok
We serviced a
WHIRLPOOL WASHER
Model MVW7232HW0
Near Euclid, OH 44119
CC that the ui says to rotate knob. Confirmed. Replaced the ui. Ran a calibration. Started a drain and spin. Opt test ok.
We serviced a
WHIRLPOOL REFRIGERATOR
Model WRS315SDHZ08
Near Euclid, OH 44119
CC that there is ice dispensing on the floor when no one is using it. Had a customer fill the cup with ice. Cup is being filled to the top. Advised cust to fill cup 3/4 of the way. Showed cust that ice stays in the shoot when filling the cup full. Opt test ok
We serviced a
WHIRLPOOL RANGE
Model WFG320M0BB2
Near Euclid, OH 44132
Cc: not heatingFound igniter only pulling 2.7 amps. Needs igniter. Replaced igniter. Ran test bake. Op test ok; used 1 12400035 (IGNITER) from stock
We serviced a
MAYTAG WASHER
Model MEDC465HW
Near Euclid, OH 44123
"Cc: shuts off intermittently, long dry timesFound unit has good heat and air flow. Checked venting outside. Could not duplicate issue. Op test ok"

08/10/2022
Would have liked a two hour window call the tech called 10 minutes before they arrived. I would have had no time if I was away from home. Would also have liked a window of delivery when I purchased the item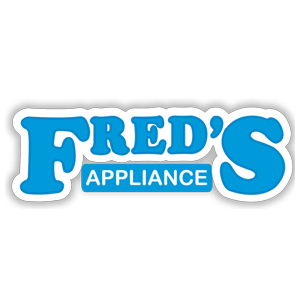 Hi Lillian, Thank you for sharing your experience with us. If you need service again just let one of our team members how much of a heads up you need. We can make a note for the technician to reach out when they are headed to the stop before yours, when he or she is about an hour away, etc. We try to accommodate where we can. This goes with deliveries of parts as well. We would be happy to provide tracking once we receive it for future repairs and will share it with you so you can check on the arrival of your parts as well. Sometimes it is delivered before we receive the notification it has. Again thank you for your feedback. If you have any additional comments just let us know! Thanks!
Overall Experience

08/05/2022
The most thorough and professional appliance service we have ever had. And since I am 77 years old, that is saying a lot.
Overall Experience

05/19/2022
Overall Experience

05/06/2022
Overall Experience

05/03/2022
Overall Experience