Appliance Repair Lorain Ohio
Fred's Appliance Service Rated 4.8 out of 5 stars based on 220 customer reviews
We serviced a
WHIRLPOOL REFRIGERATOR
Model WRS321SDHZ08
Near Lorain, OH 44052
Cc that unit is dispensing warm water. I verified and customer has water line hooked up to cold water and asked if they use it a lot and customer said that his wife does explained to customer that once you get water once with this unit its about all it has on the reservoir because its just a small quarter inch line and by the time you get more water its still warm because it goes by the temperature in the refrigerator and would have to give it couple of hours to let it cool. Unit is working as designed. Opt test ok.
We serviced a
WHIRLPOOL REFRIGERATOR
Model WRV986FDEM
Near Lorain, OH 44053
"Cc that units control board was bad and had short lights were not working or ice maker. Verified all switches and found that the switch on the right hand side pantry door was not pressing on the switch properly causing it to leave the door ajar light on the display and lights to go out. Made sure that unit did not have any obstructions and set bin properly and started working as should lights came back on also checked ice maker for error codes and had none so i did a harvest and fill test passed recommended customer to monitor for now but unit started up and does not have a short, and if it happens again he will need that switch for the pantry door. Opt test ok.; ordrng 1 W11384469 (Switch), used 1 SHIPPING (shipping and handling) from stock"
We serviced a
AMANA RANGE
Model AGR5330BAS3
Near Lorain, OH 44052
"Cc that the unit is leaking gas. No gas hooked up to unit. Inspected all gas lines and connections. Found one gas line from regulator to valve would not sit all the way. Ordering regulator, gas valve and gas line. ; ordrng 1 W10512963 (Tubing gas) and 1 WP98014893 (Valve gas) and 1 W11346659 (Regulator)"
We serviced a
WHIRLPOOL REFRIGERATOR
Model WRS321SDHB8
Near Lorain, OH 44055
Cc that unit was not cooling as should verified and freezer was at 2* and fresh food section was at 40* found that the switches were both broken will need to be replaced also customer stated that lights went out. Will need led modules as well. Ordering parts.; ordrng 1 W11384469 (Switch) and 1 W10847849 (Switch) and 1 W11468934 (Led module) and 1 W11468934 (Led module)
We serviced a
GE DISHWASHER
Model GDT695SMJ0ES
Near Lorain, OH 44053
Replaced seal and control. No leaks. Op test ok

01/03/2022
Very nice representative of your company. Even though it was a easy fix, he never felt like I was wasting his time. Very efficient
Overall Experience

12/20/2021
Dishwasher still leaking water on floor in front of door. It went thru Cycle but since insulation underneath out, did not get wet and short out board as before I think. I had to schedule another call with Lowes to come out again to fix!!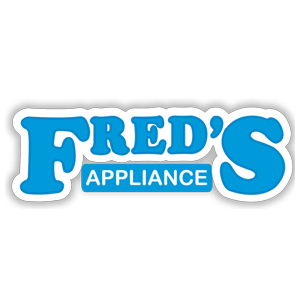 Hi Robert, Thank you for sharing your review. We apologize that your dishwasher is still leaking. Please reach out to your warranty company to schedule and we will be happy to take another look! Thank you! The Fred's Team
Overall Experience

12/19/2021
Overall Experience

11/29/2021
Marie was very professional and knowledgeable explained everything regarding my washer. I like how easy it is to just talk about the area and how proud everyone is to work for Fred's and provide top notch services. Thanks again Fred's team.
Overall Experience

11/24/2021
Overall Experience