We serviced a
AMANA WASHER
Model NTW4516FW3
Near Chardon, OH 44024
Installed motor ran test cycle Ran calibration OP Test Ok
We serviced a
GE DISHWASHER
Model GDT655SSJ5SS
Near Solon, OH 44139
"Cc unit not getting water Found unit unplugged and water off, plugged back in and turned water onRan test cycle unit is filling but not washing Sump is getting power but not running Needs wash motor and clamp kit ; ordrng 1 WD26X23258 (pump wash kit) and 1 WD35X10382 (dishwasher sump clam)"
We serviced a
KITCHENAID REFRIGERATOR
Model KRFC704FBS01
Near Solon, OH 44139
Installed board still same issue Called whirlpool did voltage check on p8 and door switch check Non repairable; used 1 SHIPPING (SHIPPING LOGISTICS*) from stock
We serviced a
WHIRLPOOL REFRIGERATOR
Model WRX735SDHZ01
Near Aurora, OH 44202
"Cc unit on,y dispensing crushed Found ice solenoid to be over heating and bulged the inside Needs solenoid ; ordrng 1 WPW10309866 (solenoid)"
We serviced a
KITCHENAID REFRIGERATOR
Model KRFC300ESS09
Near Aurora, OH 44202
App repair
Lyndhurst, Ohio

09/27/2023
Very good communication and answers

09/27/2023
He didn't even try to fix my problem and said our floor is uneven Awful I need a new technician!!!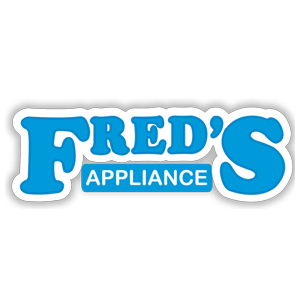 Hi Thomas, Thank you for sharing your experience with us. The doors of your refrigerator will not align properly if the floor is not level. Your technician adjusted the feet of the unit as much as possible but the flooring will need to be corrected in order for your unit to sit properly. If you are still having issues after correcting this installation, please let us know and we will be happy to take another look! Thank you, The Fred's Team
Melissa
Middlefield, Ohio

09/23/2023
Brian was efficient knowledge and very personable

09/22/2023
Christa Sanborn
Middlefield, Ohio

09/21/2023
Brian was very professional and personable. The work was done expeditiously and the washer is back up and running. Brian is a great asset to your company!