We serviced a
KITCHENAID WALL OVEN
Model KODE500ESS20
Near Hiram, OH 44234
Cc stuff has spots on glass Found unit to be over caulked Cleaned glass OP Test Ok
We serviced a
MAYTAG WASHER
Model MVWB765FC3
Near Garrettsville, OH 44231
Cc unit going out of balance Found error for shifter Found shifter damaged needs slider and clutch replacement ; ordrng 1 W10734521 (slider) and 1 W10754448 (clutch) and 1 SHIPPING (SHIPPING LOGISTICS*)
We serviced a
WHIRLPOOL RANGE
Model WFG525S0JV5
Near Garrettsville, OH 44231
Cc flames high Found unit needing flame adjustment Adjusted to customers liking OP Test Ok
We serviced a
KITCHENAID REFRIGERATOR
Model KRFF507HPS00
Near Diamond, OH 44412
"Cc unit still not cooling Ran several test found evap frosted normal, bin has full bin of ice Lower section of fridge deli drawer about 34 degrees upper at 40 Ran fan test unit pushing about 25 degree air to upper fridge when damper opens Suspect issue with control or fan ; ordrng 1 W11224256 (cntrl-elec) and 1 W11224591 (motor-evap) and 1 SHIPPING (SHIPPING LOGISTICS*)"
We serviced a
WHIRLPOOL DRYER
Model WGD9200SQ0
Near Rootstown, OH 44272
Cc of noise found idler damage Replaced using truck stock OP Test Ok ; used 1 4392067 ( DRYER REPAIR KIT (do not order)) from stock
shellbelldurosko
Hiram, Ohio

03/23/2023
Great experience. Loved the ability to track the arrival.

03/23/2023
In and out ! Problem solved fast and was very pleased .

03/20/2023
I am very happy with the service that I have been receiving however the machine is still down after five visits which I do not believe is your fault I believe this is a condition that Whirlpool should be involved with because replacing parts is not solving the problem I believe that the parts that are being replaced are being damaged because of an outside fault in the machine machine I believe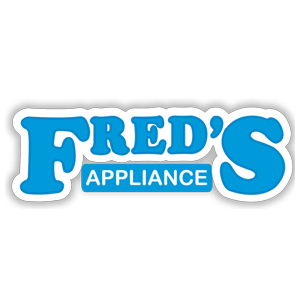 Hi Bruce, Thank you for sharing your feedback with us. We are glad to hear that you have been happy with the service you have received so far. We understand your frustration that the issue with your machine has not been resolved despite multiple visits. We appreciate your insight that there may be an underlying issue with the machine that requires the involvement of Whirlpool. We will take this into consideration and work with you to find a resolution to the issue as soon as possible. We apologize for any inconvenience this has caused you and appreciate your patience and understanding as we work toward a solution. If you have any further concerns, please do not hesitate to contact us. Otherwise, we will see you tomorrow for your scheduled appointment. Thank you! The Fred's Team

03/09/2023
Technician was knowledgeable and answered all my questions. I appreciated his service.

03/08/2023
Knowledgeable and very sweet he answered all my questions!