Appliance Repair Amherst Ohio
We serviced a
WHIRLPOOL REFRIGERATOR
Model WRS571CIHW04
Near Amherst, OH 44001
Cc unit is making squeaking noise while filling for icemaker. Went through diagnostics and emptied icemaker. Had call for water and can hear squeaking noises while filling. Would replace both single and dual valve. ; ordrng 1 W11512399 (Valve) and 1 WPW10341320 (Dual valve)
We serviced a
WHIRLPOOL REFRIGERATOR
Model WRS325SDHW08
Near Amherst, OH 44001
"Steamed out evaporator, Replaced control board and harness opt test good."
We serviced a
WHIRLPOOL REFRIGERATOR
Model WRS315SDHW06
Near Amherst, OH 44001
"Cc that unit is still having low ice production. Took temps and it was at 20* unit was not running it was in a defrost, everything including the ice cream was nice and frozen Verified ice bin and since yesterday at 8pm the unit only made about 12 ice cubes, did notice the freezer is 100% packed with food, emptied out freezer and took evaporator cover off to check frost pattern and unit has a good frost pattern took picture of evaporator frost pattern. Called tech line spoke with Chris explained issue and he stated to lower the temp on control board to see if it would work better. I lowered the temperature like tech line asked me too and I also replaced the evaporator thermistor asked customer to monitor and if anything .; used 1 WPW10384183 (THERMISTOR) from stock"
We serviced a
WHIRLPOOL DISHWASHER
Model WDT750SAKZ1
Near Amherst, OH 44001
"Cc that unit keeps getting and f9e1 error. Confirmed had error code, I tested the drain and pump is running but pumping water out slowly, so I removed pump and it was clear replaced it with new one tested unit again and same issue, removed unit from spot and found drain hose was kinked so I replaced it with new one tested unit after install opt test good."
We serviced a
WHIRLPOOL DRYER
Model WED4815EW1
Near Amherst, OH 44001
"Cc that unit takes more than 2 cycles to dry clothes. Ran unit and its heating good, found vent goes up than out a good distance. Left unit running and went outside to see vent and theres hardly any airflow will need vent cleaned out, gave customer the number for Dryer vent wizard unit working as should."

09/13/2023

08/22/2023
David was polite, knowledgeable, and did a great job.

08/11/2023
Angel was great, he was prompt, he knew what he was doing, and explained everything to us. Could not have been any better.

07/22/2023
Our service tech, Maria, was excellent. She sent me a text message when she was on her way (within the 3 hour window I was told). She diagnosed the problem within 5 minutes. Then she fixed the refrigerator and freezer within 30 minutes. She worked very professionally and was very careful to work cleanly as she proceeded. A real pro!
Benny Perez
Amherst, Ohio

07/06/2023
Have had you folks out twice. Have been very happy with the response from Fred's appliance. Your technician angel is very professional and knowledgeable. However, we are still having issues with the ice maker. Very low production. Approximately 20 to 30 ice cubes in a 24-hour period. Angel has replaced two components and the issue is still there. Seems to be some type of design flaw. I'm going to give it a few more days to see if things improve, if not, I will be calling you folks back. To see what the next step will be.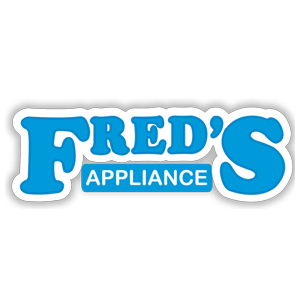 Hi Benny Thank you for your feedback regarding your experience with us. We appreciate your kind words about our technician, Angel, and his professionalism and knowledge. We apologize for the ongoing issue with your ice maker and the inconvenience it has caused. If the issue persists, we encourage you to reach out to us again, so that we can take another look. You may text or call us at 888-453-7337, Thank you, The Fred's Team