Schedule repair service with your appliance experts.
Our service call and diagnosis fee is $119.
This includes the trip to the home and a complete diagnosis of your appliance. Parts and labor are quoted after diagnosis.

09/20/2023
Prompt, professional and got the job done efficiently. Thank you!

09/20/2023
Very professional and efficient
Teresa
Cleveland Heights, Ohio

09/20/2023
Laurie and Tom Mravetz
North Olmsted, Ohio

09/20/2023
Angel was on time, very knowledgeable, answered all questions, and explained everything thoroughly. He was courteous and respectful.
Steven
North Royalton, Ohio

09/20/2023
William showed the utmost professionalism and honesty when he came to service my washer. I explained what I thought was an issue with the washer but he broke it down in simpler terms and explained that the cycles were operating properly and that the new washers use minimal water. After he said we were good to go, I was still a bit nervous and asked him if he can stay and just watch a cycle go through the motions just so I can have a piece of mind that it is working right. He said no problem and assured me that it was good to go. Our 1 year old was home as well and he went out of his way to smile and talk to our son. He also asked if he needed to wear shoe coverslips when he first arrived. At no point when he was explaining everything to be, I felt belittled or insulted, unfortunately this has happened in the past. If I ever need anything serviced again, I would definitely go with Fred's and would request William, I would definitely recommend Fred's appliances to anyone in need of service! Thanks for your time and great service

09/20/2023
Excellent technician - professional and knowledgeable. The only negative is that Fred's charges seem to be high.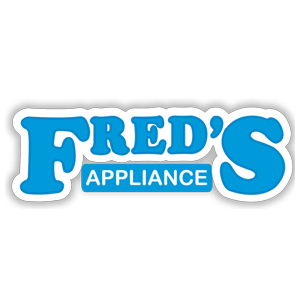 Hello! We appreciate your positive feedback regarding our technician's professionalism and knowledge. Regarding our pricing, we constantly strive to provide competitive rates while maintaining the quality of our services. Your feedback is valuable to us, and we'll continue to work on delivering the best value to our customers. Thank you for choosing Fred's Appliance!

09/20/2023
He was very respectful and kind and knew is job. I would want him back if anything else went wrong, Thank you so much
Keith
Parma Heights, Ohio

09/20/2023
Fast, knowledgeable great service.

09/20/2023
Very quick response. They came the same day I called! Joe did a wonderful job repairing my dryer. Thorough and professional.
Wiggins
Shaker Heights, Ohio

09/20/2023
Corina was efficient, professional and went above and beyond even tightening the fridge handles before she left.

09/20/2023
Joyce Clark
Willoughby, Ohio

09/20/2023
Dan was very polite, explained everything and was very quick with the repair.
TIME
Our office will contact you the afternoon before your scheduled service date with your timeframe that you can expect the technician to arrive. 
DAY OF YOUR APPOINTMENT
Even though we provide a timeframe for your appointment, we also allow you to track your technician's progress allowing you to better plan out the rest of your day!  We call ahead about 30 minutes prior to arrival.
YOUR APPLIANCE'S AGE
If your unit is under (1) year of age, you will need to reach out directly to the brand of your appliance. Their customer service will issue a dispatch number authorizing us to repair the product. We need this to be able to bill the appropriate party for services.
If your unit is over (1) year of age, and has an extended warranty, you must contact the extended warranty company first prior to setting up a service appointment with us. The phone number you need to call can be found on your extended warranty certificate. If you are unable to locate that, please contact the dealer in which you purchased the unit from, and they should be able to provide the appropriate information on your extended warranty.
At Fred's Appliance, customer satisfaction is our top concern. We stand by our work and to prove it we offer the following warranty on our services:
1 Year Parts Warranty
90 Days Labor (on installed parts)
30 Days on Service Call
For parts, we back the manufacturer warranty.  That's why we will only install OEM parts.
LEGAL STUFF
Warranty applies only when you have paid us directly for a particular repair. Otherwise, your warranty is only the duration of the warranty you have with the manufacturer and/or extended warranty company. Our warranty does not cover food loss or loss of use. Single family home use only. Your product must be installed as per manufacturer guidelines and properly maintained to be eligible for our warranty.