Schedule repair service with your appliance experts.
Our service call and diagnosis fee is $119.
This includes the trip to the home and a complete diagnosis of your appliance. Parts and labor are quoted after diagnosis.

12/01/2023
I highly recommend using Fred's Appliance service. The employees are helpful and have great expertise.

12/01/2023

12/01/2023
Jason was efficient, polite, and knowledgeable.

12/01/2023
I had a great experience with Fred's appliances and with Marie. Communication was great and Marie always does a great job.

12/01/2023
Great job
Kac1959
Strongsville, Ohio

12/01/2023
Marialys Rivera
Cleveland, Ohio

12/01/2023

12/01/2023

12/01/2023
VMneedingice
Cleveland, Ohio

11/30/2023
Your communication standards were really outstanding. You kept me knowing that you were mindful of us needing help. Unfortunately, we still don't have ice which is one of my favorite things.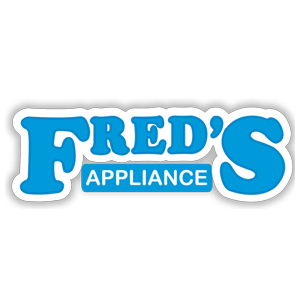 Hello! Thank you for sharing your review with us! We are so happy to hear that you received such great service from our team. Unfortunately, you will need a plumber to correct the water source in order to get your ice maker back up and running. Feel free to contact our team if you continue to have issues after resolving the plumbing or if you have any questions at all! Thanks! The Fred's Team

11/30/2023

11/30/2023
TIME
Our office will contact you the afternoon before your scheduled service date with your timeframe that you can expect the technician to arrive. 
DAY OF YOUR APPOINTMENT
Even though we provide a timeframe for your appointment, we also allow you to track your technician's progress allowing you to better plan out the rest of your day!  We call ahead about 30 minutes prior to arrival.
YOUR APPLIANCE'S AGE
If your unit is under (1) year of age, you will need to reach out directly to the brand of your appliance. Their customer service will issue a dispatch number authorizing us to repair the product. We need this to be able to bill the appropriate party for services.
If your unit is over (1) year of age, and has an extended warranty, you must contact the extended warranty company first prior to setting up a service appointment with us. The phone number you need to call can be found on your extended warranty certificate. If you are unable to locate that, please contact the dealer in which you purchased the unit from, and they should be able to provide the appropriate information on your extended warranty.
At Fred's Appliance, customer satisfaction is our top concern. We stand by our work and to prove it we offer the following warranty on our services:
1 Year Parts Warranty
90 Days Labor (on installed parts)
30 Days on Service Call
For parts, we back the manufacturer warranty.  That's why we will only install OEM parts.
LEGAL STUFF
Warranty applies only when you have paid us directly for a particular repair. Otherwise, your warranty is only the duration of the warranty you have with the manufacturer and/or extended warranty company. Our warranty does not cover food loss or loss of use. Single family home use only. Your product must be installed as per manufacturer guidelines and properly maintained to be eligible for our warranty.