Appliance Repair Austinburg Ohio
Fred's Appliance Service Rated 4.9 out of 5 stars based on 12 customer reviews
We serviced a
WHIRLPOOL WASHER
Model CAM2761KQ0
Near Austinburg, OH 44010
"Customer complaint that unit is not spinning, started normal wash cycle, unit filled agitated and spun, unit is operating as designed"
We serviced a
SAMSUNG DRYER
Model DV48J7770EPA2
Near Austinburg, OH 44010
"Customer complaint that unit is not spinning, confirmed, found idler pulley broken, installed new idler pulley, op test good ; used 1 DC93-00634A (IDLER PULLEY) from stock"
We serviced a
KITCHENAID REFRIGERATOR
Model KRFF507ESS01
Near Austinburg, OH 44010
Installed recommended parts Ran nitro test no flow through suction line Applied heat and got flow but stopped as soon as I removed heat Could not get restriction to move, not repairable
We serviced a
MAYTAG REFRIGERATOR
Model MFD2561KES
Near Austinburg, OH 44010
"Cc unit still not cooling Found evaporator half iced over on top section, very little airflow to ff section. Ran diagnostics tests functions. All checked good. Ran defrost heater test, defrost heater turned on. Since evaporator wasnt cleared on first visit out, may have been melting and refreezing. Steamed evaporator clear, airflow restored to ff section. Retrieved bimetal for return."
We serviced a
WHIRLPOOL FREEZER
Model WZF34X20DW02
Near Austinburg, OH 44010
"Cc unit door not closing properlyChecked door gasket and cabinet seal. Door is sealing properly, no gaps. Customer stated no frosting occurs in unit. Found unit is slightly tilted forward. Raised front of unit up to help with door gravity close. Op test good."

07/11/2022
It's hard to be positive when we have been without our fridge for a month and1/2. But felt Brian put a good effort in. Felt the should have replaced all the parts they replaced at one time. Instead of replacing one part At a time and a week in between 5 weeks later I still have a broken fridge.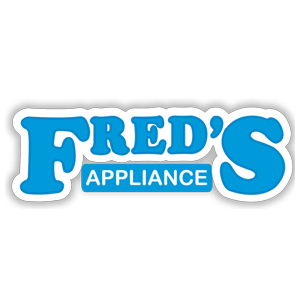 Hi Bryan, Thanks for reaching out and sharing your experience. We apologize that the issue with your refrigerator is still not resolved and we understand how frustrating this can be. When the technician arrived back at your home he called Whirlpool in regards to the issue where he was instructed to replace additional parts at that time. Once those were installed and no change was found Whirlpool deemed this not repairable and should be reaching out to you with a resolution. Again we apologize for this inconvenience. If you have any additional questions or concerns please let us know. Thank you. -The Fred's Team
Overall Experience

07/11/2022
After being in retail for 25 years I was worried about spending a decent amount of money to repair my refrigerator and dealing with an appliance repair ! It took two trips to repair first one was not correct but I called remade another appointment and I have to say Fred's assured me they would make it right and get to the issues and not charge me anymore and they followed through Jason was amazing explaining everything in detail before and after ! Like i said I did retail for 25 years and Fred's with their staff cares about their customer service and more importantly their customers and reputation and it showed! Thank you
Overall Experience

10/19/2021
Awesome service, thorough, prompt, friendly. Highly recommend!
Overall Experience

05/26/2020
Had to have an LED light replaced under warranty in our freezer. Technician was friendly, quick and knowledgeable.
Overall Experience

04/24/2020
Awesome service!
Overall Experience