Appliance Repair Bainbridge Township Ohio
Near Bainbridge Township, OH 44023
MICROWAVE WHIRLPOOL WMH53521HV4 "Customer complaint of vibration noise, confirmed, found several loose screws by magnetron , tightened, op test good"
Near Bainbridge Township, OH 44023
DISHWASHER GE GDT695SMJ5ES Cc unit not draining Ran 20 fill ups and drains no issue found Uninstalled unit checked over all connections Could not duplicate an issue
Near Bainbridge Township, OH 44202
REFRIGERATOR KITCHENAID KRFF305ESS00 Cc no ice Found ice maker rotating but not calling for water Replaced using truck stock OP Test Ok ; used 1 W10884390 (ICE MAKER ASSY) from stock
Near Bainbridge Township, OH 44023
BUILT IN FRIDGE KITCHENAID KSSC48QTS02 "Cc unit not cooling Found no frost pattern or ice build up on evap Needs sealed system repair Needs compressor, heat exchanger, evap, and pan heater.; ordrng 1 W10841139 (compressor) and 1 WP2306094 (evaporator) and 1 WPW10281063 (heater-pan) and 1 WPW10
Near Bainbridge Township, OH 44023
WASHER MAYTAG MHW5630HW0 "Cc couldnt not get unit to unlockCustomer stated unit was control locked, couldnt unlock by pressing lock button, would countdown to 2 then rest, had to unplug. Plugged in unit. Ran diagnostics, found code f0e2 for oversuds. Ran diagnostics cycle, all fu
Cindy
Bainbridge Township, Ohio

12/24/2020
Very prompt. Answered all the questions asked of him. Conducted exam to give confidence in his opinions. Explanations were understandable.
Kathryn
Bainbridge Township, Ohio

12/08/2020
Great service. Solved a difficult problem. Friendly/patient.
Cathy
Bainbridge Township, Ohio

11/05/2020
Great job! Very informative. Dishwasher continued to leak after his visit but he said it had too much soap and that is why it was still leaking. He instructed me to continue to run it to get the soap out. My fingers are crossed it will remove the excess
Cassandra
Bainbridge Township, Ohio

01/24/2020
Dan was helpful and efficient at diagnosing and fixing my oven. Would highly recommend.
Timothy
Bainbridge Township, Ohio

01/03/2020
Had repairman out twice in 72 hours. Fridge still not working and it's less than 3 years old, still under warranty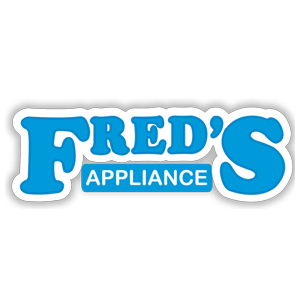 Hi Timothy, Thank you for sharing your review with us! We are so sorry to hear that your refrigerator still is not cooling. I do see that we have scheduled your follow up service. We have made plans for the technician to reach out to the proper support so that we can figure out what is causing the unit to fail. We apologize for the continued troubles and we will be sure to get this resolved as soon as possible! Thank you! The Fred's Team