Appliance Repair Beachwood Ohio
Fred's Appliance Service Rated 4.8 out of 5 stars based on 137 customer reviews
We serviced a
WHIRLPOOL WASHER
Model WTW8600YW0
Near Beachwood, OH 44122
"Cc: leaking during clean washer cycleRan diagnostics test cycle. Found no leaking, no signs of leaking under unit. Ran quick wash. No leaks found. Unit functioning as designed. Placed water mat. Op test ok"
We serviced a
MAYTAG WASHER
Model MVW6230HW2
Near Beachwood, OH 44122
"Cc unit making knocking noiseCustomer stated unit is still making knocking noise during the spin cycle. Ran spin cycle test with towel load. Found noise in question to be the drain hose knocking on the rear panel when unit vibrates with certain frequency. Adjusted hoses and wires away from rear panel. Reran spin cycle test, no abnormal, noises heard. Op test good."
We serviced a
KITCHENAID REFRIGERATOR
Model KRMF706ESS04
Near Beachwood, OH 44122
"CC that there is beeping for the door to be shut, there shut. Checked temp. Ff 42-40 Fz 3-5 ran diag door switches pass. Did find water in the deli ui. Will need a new ui and door. Office to reschedule appointment ; ordrng 1 W10815669 (Door) and 1 WPW10769076 (Ui)"
We serviced a
GE DRYER
Model GUD27ESPM0DG
Near Beachwood, OH 44122
Replaced the belt. Did not need the idler pulley. Ran dryer for a few minutes. Opt test ok. ; used 1 SHIPPING (shipping and handling) from stock
We serviced a
GE REFRIGERATOR
Model CFCP1NIZASS
Near Beachwood, OH 44122
"Cc: not cooling properlyFound temps at 13 freezer and 58 ff section. Damper open, evap fan blowing, compressor running. Pulled evap cover. Found no frost build up or frost pattern on evap. Needs compressor, evaporator and drierCustomer does not want to repair at this time3 job count if customer decides to continue; ordrng 1 WR85X10087 (low side asm) and 1 WR87X20798 (compressor) and 1 WPW10143759 (dryer), used 1 SHIPPING (shipping and handling) from stock"

08/07/2022
Had a wonderful experience! Corina was very professional, courteous, prompt and knowledgeable. This will be my go to company from now on for any repairs needed.
Overall Experience

08/05/2022
Jason is a great technician. He immediately diagnosed the issue and fixed it. We were very thankful for his expertise.
Overall Experience

07/25/2022
Very prompt, nice to our dogs, very competent excellent service
Overall Experience

07/22/2022
Couldn't find the problem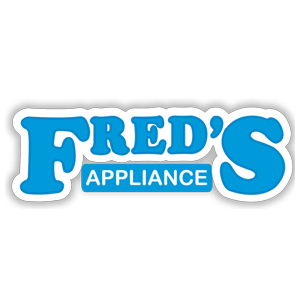 Hi Rose, Thank you for your feedback. We apologize that we were unable to duplicate the issue with your unit making noise. We appreciate you providing a video for the technician, unfortunately, he was unable to tell what might be causing it at that time. During his diagnostic, he checked to make sure everything was balanced and then proceeded to run a drain and spin cycle with no abnormal noises heard. Sometimes these machines have a mind of their own, but if you are still hearing something that doesn't sound right please reach out to Whirlpool at 800-253-1301 while the washer is still under warranty so they are aware of the issue. If you have any other questions please let us know. Thank you! -The Fred's Team
Overall Experience

07/13/2022
Gabriel was polite and explained the issues very well! Problem solved!
Overall Experience