Appliance Repair Bentleyville Ohio
Fred's Appliance Service Rated 4.1 out of 5 stars based on 8 customer reviews
We serviced a
KITCHENAID REFRIGERATOR
Model KRFC300ESS03
Near Bentleyville, OH 44022
"Customer complaint that unit is freezing food placed directly in front of air damper and lettuce in deli drawer, advised customer not to place items in front on air damper and not to keep lettuce in deli drawer, fresh food section temperature at 48 degrees, set to 46 degrees, freezer section temperature at 7 degrees set to 2 degrees, adjusted temperature offsets for customer, unit is operating as designed"
Near Bentleyville, OH 44022
RANGE WHIRLPOOL WFE320M0ES2 Installed hinges OP Test Ok
Near Bentleyville, OH 44022
RANGE WHIRLPOOL WFE320M0ES2 Found hinges damaged glass is fine Needs hinges ; ordrng 1 WPW10299226 (hinge-door) and 1 WPW10299227 (hinge-door)
Near Bentleyville, OH 44022
DISHWASHER WHIRLPOOL KDPE234GPS0 Cc unit top rack piece needs replacedConfirmed RH top rack adjuster bracket broken. Replaced using customer supplied parts. Reinstalled top rack. Op test good.
Near Bentleyville, OH 44022
REFRIGERATOR KITCHENAID KSSC48QVS02 Installed motor and chute door. Op test ok

09/10/2020
good service
Overall Experience
Elizabeth
Bentleyville, Ohio

06/17/2020
I posted a review on Yelp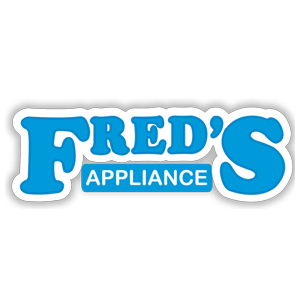 Hi Elizabeth, Thank you for sharing your review on Yelp and Fluid. The technician found that your dishwasher was not draining from debris inside the pump. We charged you the service fee to diagnose this issue and labor to clear the debris. We apologize if you feel that you were excessively billed. The labor that we charge is determined by a flat rate labor guide. This means, regardless of the time it takes your technician to complete the repair, we charge the same amount. We feel that this is the most fair as we wouldn't want to charge more for a newer technician that might take extra time or less for our most senior technician that did the same job super efficiently. Our labor rates are guaranteed for 90 days and should you experience any issues with this repair over the next three months, we will get you taken care of without an additional labor charge. Thank you! The Fred's Team
Overall Experience

03/27/2020
Thanks so much for your continued excellent service!
Overall Experience
RAYMOND
Bentleyville, Ohio

08/10/2018
First visit tech misdiagnosed a Control Unit and User Interface Module. Second visit installed those parts and they did not fix the problem. Second visit tech diagnosed a new Magnetron. This tech told me if the cost of the first parts installed was more than the cost of the Magnetron then I would receive a refund of the difference. The third visit tech installed the Magnetron and fixed the problem but did not have the information need to determine the difference in cost. I called the office to request a credit on my credit card.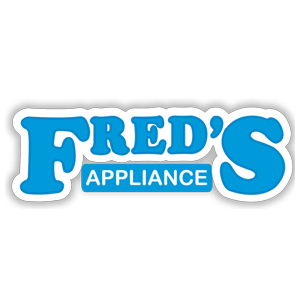 Hi Raymond, Thank you for taking the time to submit your review! Sometimes we do make mistakes when ordering parts, but we are always honest about what parts are truly needed. The refund was processed for you this morning at 10:03am. We are happy to hear that your unit is back up and running again! Have a great weekend! The Fred's Team
Overall Experience
MAGGIE
Bentleyville, Ohio

08/07/2018
I was given a "window" of 8-11 for my appt. My technician arrived shortly after 9AM and the repair was completed by 9:45. Awesome!!!!!!
Overall Experience