Appliance Repair Brecksville Ohio
We serviced a
KITCHENAID REFRIGERATOR
Model KRSC703HPS04
Near Brecksville, OH 44141
"Cust sent pop to office. CC that there is water leaking at the freezer door. Cust moved the refrigerator out. Removed kickplate, tested the water and ice maker, no leaks. Reseated the John guest fitting. Removed the backplate off, no leaks from the water valves. Advised cust to monitor the unit. Kept the kickplate off for customer to monitor. Opt test ok."
We serviced a
MAYTAG DRYER
Model PYE2300AYW
Near Brecksville, OH 44141
CC that the unit is not heating and spinning. Confirmed. Found the belt is broken. Replaced the belt from t/s. Tested heating. Opt test ok. ; ordrng 1 341241 (Belt)
We serviced a
KITCHENAID REFRIGERATOR
Model KRMF706ESS01
Near Brecksville, OH 44141
Replaced the harness for the freezer. Opt test ok;
We serviced a
JENN-AIR MICROWAVE
Model JMW2430DS01
Near Brecksville, OH 44141
Replaced UI console. Tested oven and microwave. Both are working. Good. Op Test Ok.
We serviced a
KITCHENAID DISHWASHER
Model KDTE334GPS0
Near Brecksville, OH 44141
"Cc unit not dissolve the soap, verified and dry soap on dispenser, ran diagnostics and found code 6-1 for no/low water pressure, let the cycle go through and its filling but takes a while to fill, customer stated they are aware of an issue with the house water pressure. Found spray arms partially clogged, removed the debris from the arms jet and arms moving again, dispensers latch is weak, advise customer to contact a plumber for the water pressure and to let us know if the want to order the parts after the pressure has been fixed. Opt test ok; ordrng 1 W10861000 (detergent dispenser) and 1 WPW10448645 (spray arm) and 1 W11101428 (arm-spray), used 1 SHIPPING (SHIPPING LOGISTICS*) from stock"

03/02/2023
Awesome service!! Fred's appliance goes above and beyond! So amazing the communication and timeliness. Definitely will recommend this company!! David was great to work with!
S Brown
Brecksville, Ohio

03/02/2023
Friendly, knowledgeable, professional.

02/14/2023
While the service was efficient and done properly. The cost was a little high.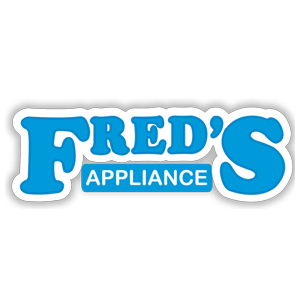 Thank you for choosing Fred's Appliance for your recent service needs. We're glad to hear that our service was efficient and done properly, and we appreciate your feedback regarding the cost. We strive to provide our customers with the best value for their money, and we apologize if our pricing did not meet your expectations. We would like to assure you that we use only top-quality parts and employ highly skilled technicians to ensure that your appliances are repaired correctly and will continue to perform at their best. However, we understand that cost is an important consideration for our customers, and we will certainly take your feedback into account as we continue to evaluate our pricing. Thank you again for choosing Fred's Appliance, and we hope to have the opportunity to serve you again in the future.

01/31/2023
Dzigiel
Brecksville, Ohio

01/18/2023