Appliance Repair Brook Park Ohio
Fred's Appliance Service Rated 4.7 out of 5 stars based on 66 customer reviews
We serviced a
WHIRLPOOL REFRIGERATOR
Model WRS321SDHV08
Near Brook Park, OH 44142
When arrive customer say that they heard the ice working last night after 3 weeks without ice confirm there is ice but cause is working intermittently it will need and ice maker ordering ; ordrng 1 W11284458 (Ice maker)
We serviced a
WHIRLPOOL REFRIGERATOR
Model WRX735SDHZ03
Near Brook Park, OH 44142
"Cc that the ice maker is stalling. Check ice maker, is good , noise started when it started filling with water. Unit will need water valve. ; ordrng 1 W11043013 (Valve)"
We serviced a
WHIRLPOOL WASHER
Model WTW5000DW3
Near Brook Park, OH 44142
"Cc that the unit did a bang noise and that then unit has water still on and try to runs drain and spin and it wont drain or spin. Ran diag found F7E6 motor fault, set unit for auto test no good. Unit was not agitating properly. check wires they were good, check motor windings good as well. Found shifter off place. Replaced from T/S. Calibrated unit and then ran a auto test op test ok; used 1 W10913953 (ACTUATOR) from stock"
We serviced a
WHIRLPOOL REFRIGERATOR
Model WRB322DMBM01
Near Brook Park, OH 44142
"Cc that the unit is not making ice. Check temps on unit freezer was at 4* and fresh food section at 49. Tem was set at 1 on freezer , ask cust she said she put it down a little more because it was too cold but does not remember setting it to 1 instead of 4 that is recommended. When turned the icemaker back on it cycle but no water came in , found line frozen, unit will need water valve. Cust likes texting better than call for when we come back. And if possible not morning appointment ; ordrng 1 WPW10498976 (Watervalve)"
We serviced a
WHIRLPOOL WASHER
Model WTW5005KW0
Near Brook Park, OH 44142
"Cust showed pop, sent pic. Cc unit not working properly, ran diagnostics no error code, started a normal cycle unit works as designed."

01/15/2021
. Marie was very professional and very friendly. I told her I hope not to have to see her again but if I do I would like for her to be my tech.
Overall Experience
Christine
Brook Park, Ohio

01/14/2021
Gabriel and his associate that came with him came in did a great job asked if I had any questions was very pleasant and did his job very well
Overall Experience

12/12/2020
David R was very nice and very helpful. He answered all my questions.
Overall Experience

11/26/2020
Very polite and courteous. On time and knowledgeable.
Overall Experience

11/25/2020
Corey was fabulous The shipping on the other hand stunk, it took three times to get an unbroken part!! Happy thanksgiving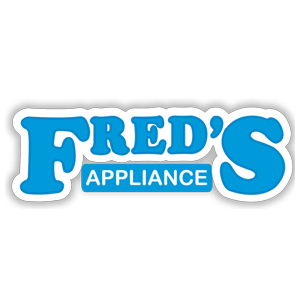 Hi Patti! Thanks for sharing your feedback! We truly apologize for the delay in getting this repair completed for you due to poor shipping. We will make sure to share your feedback with our parts distributor. However, we are happy to hear that Corey was able to get your dishwasher up and running for you. If you have any additional comments or concerns about your visit please let us know. Thanks again and Happy Thanksgiving! -The Fred's Team
Overall Experience