Appliance Repair Burton Ohio
We serviced a
WHIRLPOOL REFRIGERATOR
Model WRS571CIHB00
Near Burton, OH 44021
Cc unit not dispensing ice again Found spring on motor to be stuck Removed and lubed spring OP Test Ok
We serviced a
GE RANGE
Model ZGP304LR5SS
Near Burton, OH 44021
"Cc no bake Found igniter get power but not glowing Found unit to have previous repairs made and screws and burner are stripped out,Will need igniter and burner ; ordrng 1 WB13X25264 (range igniter glowba) and 1 WB28X33793 (Burner), used 1 SHIPPING (SHIPPING LOGISTICS*) from stock"
We serviced a
WHIRLPOOL WASHER
Model MVWX55DW1
Near Burton, OH 44021
Cc unit not powering on Needs control ; ordrng 1 W11116592 (cntrl-elec) and 1 SHIPPING (SHIPPING LOGISTICS*)
We serviced a
WHIRLPOOL REFRIGERATOR
Model WRS571CIHB00
Near Burton, OH 44021
Cc no ice dispensing Found gear not popped in place fixed gear OP Test Ok
We serviced a
GE WASHER
Model PTW600BSR1WS
Near Burton, OH 44021
Cc unit not spinning out well Found that spin was set to minimum Ran drain and spin test with max setting OP Test Ok

12/29/2022
Brian showed up on time and successfully completed repair in a effective professional manor. Back up and working! Glad I had your policy!

10/27/2022
Well done.
Lisa menosky
Burton, Ohio

08/11/2022
Brian was great , friendly yet professional. He got the job done quickly and gave a brief, yet thorough explanation of what he fixed. Great job !!

08/10/2022
Brian came and it was clear when he walked in the door that he did not have any intention of repairing my refrigerator or even diagnosing the issue nor did he have any knowledge to do so. He called GE to ask ab the issue, said GE told him they don't make replacement doors and that I could "shave down" a hinge on the door of the refrigerator top portion (freezer on the bottom which is where the issue was) to potentially fix the issue. I asked about the defroster part and it's functioning and the hose to the freezer and he didn't even know what I was referring to. This technician and likely company are fraudulent and the technician came out to receive the service call fee. I would never recommend and will report to BBB.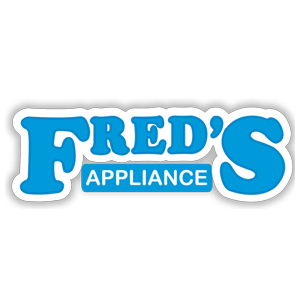 Hello Corinne, Thanks for dropping our team a line. We're very sorry the service did not go as expected. After careful review of your job, we found damage to your door that's causing the frosting issue. Unfortunately, the manufacturer no longer makes the door. We've made an offer of resolution for your concerns via text. If you have any other questions or concerns, please reach out to our team! We're here to help.
Mark Holy customer
Burton, Ohio

04/01/2022
Jason is very good tech knows his stuff!