Appliance Repair Dorset Ohio
Fred's Appliance Service Rated 4.2 out of 5 stars based on 9 customer reviews
We serviced a
WHIRLPOOL DRYER
Model WED7120HW1
Near Dorset, OH 44032
Replaced thermal fuse OP Test Ok
We serviced a
WHIRLPOOL REFRIGERATOR
Model WRF555SDFZ11
Near Dorset, OH 44032
Cc: ice dispenser making noiseTested ice multiple times. Could not duplicate issue. Ice maker cycled. Op test ok
We serviced a
MAYTAG WASHER
Model MVWC465HW2
Near Dorset, OH 44032
Installed control and valve Ran auto test and calibration OP Test Ok
We serviced a
WHIRLPOOL RANGE
Model WFG505M0BS3
Near Dorset, OH 44032
The one burner was not igniting properly. I took it apart tested the wiring the wiring tested good I swapped that wire burner with another one that I know works. It still does not work I put it back to its original set up and everything worked fine. I tested machine multiple times cannot find an issue after they started testing the harness mightve been a loose wire not sure
WASHER MAYTAG MVWC465HW2 Cc unit stuck on rinse Plugged in found unit flashing on rinse reset control Ran auto test and calibration OP Test Ok

03/15/2021
Technician was prompt, professional and courteous. Would recommend them.
Overall Experience

09/13/2019
Brian worked on our washing machine and did a superb job. It works again! Brian is top notch. Friendly, knowledgable and very well trained in his craft. Also worth mentioning are the hard working girls in the office, the are extremely accommodating, efficient, very helpful and just a pleasure to deal with. Their manager, well, what more can I say. She is just a peach! I really enjoyed speaking to her. Fred's is our only choice when it comes to appliance repairs.
Overall Experience

09/09/2019
Brian from Fred's Appliance Service is polite, efficient, and very knowledgeable. Follow up service is wonderful. Squeezed us into a time slot (that they really did't have available) to accommodate us. Very happy and good overall experience. Thanks Fred's Appliance!
Overall Experience

07/04/2019
you should not have to pay if the appliance is totally finished. Was terrible service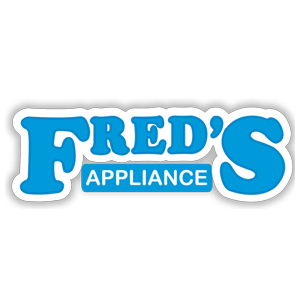 Hi Katie! Thanks for dropping us a line. We very much appreciate it. We've reviewed your records and found that your washer needed a control board. We're sorry you elected to not proceed with repair. We know it's never fun to have to pay for a service call on a broken appliance, but there are costs associated with dispatching a technician to your home which requires us to charge a service call. If you elect to proceed with repair, the service call is not charged again--simply reach back out, and we will procure your needed part. Thank you again for sharing your experience. -The Fred's Team
Overall Experience

06/18/2019
Arthur was very pleasant to deal with and knowledgeable of the repairs which were needed.
Overall Experience