Appliance Repair Eastlake Ohio
We serviced a
KENMORE REFRIGERATOR
Model 253.63712304
Near Eastlake, OH 44095
"Cleared evaporator, installed new defrost thermostat and defrost timer, op test good"
We serviced a
KITCHENAID RANGE
Model KSGG700ESS6
Near Eastlake, OH 44095
"Customer complaint that oven temperature is too low, oven temperature sensor is reading correct temperature, started bake for 350 degrees, bake burner lit, temperature after preheat at 285 degrees, unit needs new control, part is out of stock so not scheduling return appointment ; ordrng 1 W11620673 (Cntrl)"
We serviced a
KENMORE REFRIGERATOR
Model 253.63712304
Near Eastlake, OH 44095
"Customer complaint that unit is not cooling, confirmed, found evaporator frozen solid, loud grinding from defrost timer, defrost thermostat is open, unit needs new defrost thermostat and timer ; ordrng 1 5303918202 (Def tstat) and 1 215846602 (Def tim), used 1 SHIPPING (SHIPPING LOGISTICS*) from stock"
We serviced a
AMANA DISHWASHER
Model ADB1400AGS3
Near Eastlake, OH 44095
"Cc unit not washing dishesRan diagnostics, found code 4-3 for motor not running. Wash motor did not turn on during test cycle. Replaced pump/motor using customer supplied pre Id part. Ran test cycle in entirety to clear code. Op test good."
We serviced a
WHIRLPOOL REFRIGERATOR
Model GI0FSAXVY012
Near Eastlake, OH 44095
"Cc unit not dispensing water or making iceFound no water dispense. Checked filter installation. Fund water filter was not installed fully into housing. Reinstalled filter and checked water dispense. Dispense checked good, proper flow. Op test good."
Marina Poliakova
Eastlake, Ohio

03/14/2023
Excellent professional service.

03/08/2023
Excellent service

03/07/2023

03/02/2023
Very helpful she even taught me some things about my washer and super nice and friendly . 5 stars all the way!!!

02/01/2023
Original service appointment was for fill switch failure and machine shaking. Washer intermittently did not fill or fill properly. At the appt the fill switch apparently checked fine based on diagnostics. I asked about the switch. Technician said should be fine. Since the appt the washer again fills intermittently, now doesn't fill at all. My wife and I are not happy that we needed to set up 2 appointments to have a nonworking washer. My wife and I both work so to set up an appt with no knowledge of time slot until 2 days before is challenging. If we know our appt is early morning or late afternoon we would be able to accommodate without taking g vacation time and disrupting our workplaces which are very busy. At this time we will need to spend unnecessary time and money at the laundromat until we can get another appt or two if if additional parts are needed. Perhaps Amana can help by proving another company to handle. Please respond to my concerns. Thank you in advance. Rick and Judy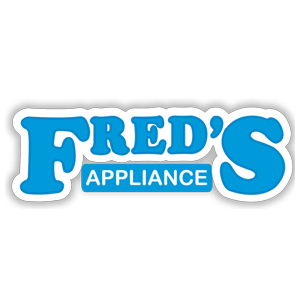 Rick and Judy, we at Fred's Appliances are sorry to hear about the difficulties you have faced with your washer. Customer satisfaction is of utmost importance to us and it's disheartening to know that your original service appointment didn't resolve the issue. Our goal is to provide efficient and effective service to all of our customers. We would like to schedule a follow-up appointment at a time that is convenient for you. Please let us know what works best for you. We apologize for any inconvenience this has caused and thank you for sharing your feedback. If there's anything else we can assist with, please don't hesitate to reach out.