Appliance Repair Fairview Park Ohio
Fred's Appliance Service Rated 4.9 out of 5 stars based on 76 customer reviews
We serviced a
KITCHENAID REFRIGERATOR
Model KRFC604FSS01
Near Fairview Park, OH 44126
"Cc unit freezer not cooling, no making iceFound freezer section reading 40 degrees, ff section at 38 degrees. Ran compressor wattage test 39, reading 152w. Checked pressures low side reading 25 psi, high side at 100. Ran test 40, pressure stayed the same throughout test. Called BJ, based on diagnosis, possible 3way valve is not working. Ordering 3way valve. ; ordrng 1 W11099684 (3way valve)"
We serviced a
WHIRLPOOL REFRIGERATOR
Model WRS331SDHW03
Near Fairview Park, OH 44126
Cc unit on FF side not cooling properly. Ice forming on evap. Defrost issue. Went through tech sheet. Bi metal is not opening. Heater checked good. Turned Icemaker off for now until repair made. **office to reschedule with customer ** schedule as 2 count. ** requesting double labor ; ordrng 1 W11342162 (Harness) and 1 WPW10384183 (Thermistor)
We serviced a
WHIRLPOOL DRYER
Model CEM2745FQ0
Near Fairview Park, OH 44126
"Entitlement shows POP under a year. Called customer, they said we are suppose to be out Servicing both whirlpool dryers they have. Called office, confirmed we only have one work order. Customer will have to call warranty or manufacture to reschedule other dryer if needed. Complaint, tenants sating dryer takes long time to dryer. Tested out unit. Correct 240 power. Tested resistance on heater, good, 11 ohms. Checked fuse, good. Checked other thermostats, good. Turned unit to high, started. Short vent, can feel heat outside. Element cycling on/off. Unit is good. ** tested unit closet to garage"
We serviced a
KITCHENAID REFRIGERATOR
Model KRFC604FSS01
Near Fairview Park, OH 44126
"Unplugged 25 psi equal plugged in low 10 vacuum high 125 psi freezer 70 ff 55. Used nitrogen found it leaking at a connection in the evap . Fixed connection Recovered refrigerant, pulled 28vac w/ pump, watched, good, charged 4.5oz r134a, unit cooling, pressures good, op test ok"
We serviced a
WHIRLPOOL REFRIGERATOR
Model GI5SVAXVB01
Near Fairview Park, OH 44126
"Cc thats the unit isnt cooling one day and the next day it will cool again and you can hear a clicking noise. Took temp found 66* on fresh food section and 63 on freezer. Evap fan is running no frost pattern and condenser fan is also running but no the compressor, clicking noise is coming from start device. Replaced start from Surplus. Evap started to get frost all over. Op test ok.; used 1 WPW10197428 (Start device) from stock"

03/31/2021
She was polite, clean, knowledgeable. Took time to explain things. We will gladly use her again
Overall Experience
Barbara
Fairview Park, Ohio

02/16/2021
This is second time he had to come back within 2 weeks to repair dishwasher. He checked everything he could to fix it. and ran it several times to make sure it was working properly. He has an assistant with him (Angel) who was very professional as well.
Overall Experience
Barbara
Fairview Park, Ohio

02/05/2021
Great Service. Very professional..
Overall Experience
Amanda
Fairview Park, Ohio

01/25/2021
Fantastic and helpful
Overall Experience
Maddie
Fairview Park, Ohio

01/08/2021
Lukewarm. Felt condescended and "put out" by service person.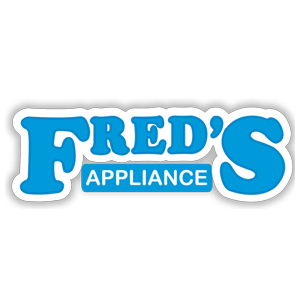 Maddie, Thank you for sharing your review. We apologize that you did not have a positive experience. It looks like the technician was not able to find anything wrong with your unit. If you experience any trouble, do not hesitate to reach out! Thank you! The Fred's Team
Overall Experience