Appliance Repair Grafton Ohio
Fred's Appliance Service Rated 4.9 out of 5 stars based on 38 customer reviews
We serviced a
MAYTAG WASHER
Model MVWX655DW0
Near Grafton, OH 44044
"Cc unit will sometimes not agitate, will sit and drain water out, intermittently happening. Went through error codes F7E5 shifter fault. Ran diagnostics cycle. Did not agitate the first run through but did spin. Unplug. Let sit. Ran diagnostics cycle again, all components working as of now. Ran a normal cycle, same thing, did one agitate rotation. And stopped. Drained out. Looked underneath and found gearcase leaking. Leaked all over belt, cam and actuator. Washplate might have to be broken off. Will need gearcase, belt, cam, cap, actuator, hub and washplate. Giving estimate. Customer paid SVC only, do not order parts ; ordrng 1 WPW10006355 (Actuator) and 1 W11454734 (Gearcase) and 1 W11395618 (Cap) and 1 W10721967 (Cam) and 1 WPW10006384 (Belt) and 1 W10528947 (Hub) and 1 W10902814 (Washplate), used 1 SHIPPING (shipping and handling) from stock"
We serviced a
KITCHENAID REFRIGERATOR
Model KRMF706ESS01
Near Grafton, OH 44044
Cc that unit was not cooling. Verified pressures and unplugged was at 10inch vacuum and zero on high side. Turned on and went into a 28inch and 70 psi on high side. Checked for leak with nitrogen and found leak on the lock ring on drier filter replaced with new drier filter put unit into a vacuum and recharged with 6.0oz of r134a explained to customer to monitor for now and give it 24hrs for proper cooling. Opt test ok.
We serviced a
KITCHENAID REFRIGERATOR
Model KRMF706ESS01
Near Grafton, OH 44044
"Recovered refrigerant, drier, pulled 28'vac w/ pump, watched, good, charged 6oz r134a, unit cooling, pressures good, give 24hrs to return to normal temps, 48 hours for ice, op test ok."
We serviced a
KITCHENAID REFRIGERATOR
Model KRMF706ESS01
Near Grafton, OH 44044
"Cc unit not cooling, both sections. Temp both sections in 70s. No frost pattern on any evap. Put valve on compressor. Not running 10 inch vacuum, while comp running 25 inch vacuum. Customer has extended warranty parts/ labor. Put 140 nitrogen, could hear slight noise from FF evap. Ordering evap, filter drier ** requesting double labor ** 4 job count; ordrng 1 W11492867 (Evap) and 3 WPW10143759 (Drier)s, used 1 TJ90BPV31 (BULLET PIERCING VALVE) from stock"
We serviced a
MAYTAG WASHER
Model MVW7232HC0
Near Grafton, OH 44044
"Replaced valves and housing. Ran diagnostics mode, good, no leaks. Op test ok."

12/10/2021
Dryer problem was diagnosed Quickly and a new electric cord Was installed. David did a review of the controls also. Working fine now. The only thing that could improve is the time from contact thru the extended warranty co. To the time of the service call.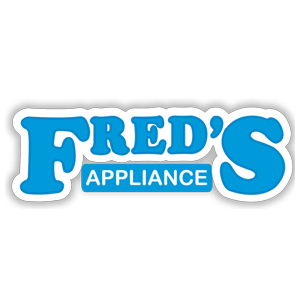 Hi William! Thanks for sharing your feedback with us. It's definitely a busy time of year and we apologize for the amount of time you had to wait from when you reached out to your extended warranty to when the technician could arrive at your home. We utilize our cancellation list multiple times a day to make sure we can reach out to customers and get them taken care of as quickly as possible. Again we apologize for the inconvenience but are happy to hear that David was able to get your dryer up and running again. If you have any questions or concerns we are here to help! Thanks and have a great weekend! -The Fred's Team
Overall Experience
Jennifer Vitantonio
Grafton, Ohio

10/16/2021
David was super professional! He quickly recognized the problem (kick plate was installed backwards) he corrected it and now the dishwasher operates perfectly. We did recognize an additional problem. Also left by the original installer. The unit was never secured in place. David was not ready to fix this issue as it was not on the work order. I will be calling back to have this new issue corrected as well. I can tell you that I hope David will be the repairman Fred's Appliance sends out. As for the original installer that person and company should be greatly ashamed for the quality of work they left behind.
Overall Experience
Palmerjan220
Grafton, Ohio

08/12/2021
Parts were slow to arrive, but service was on time and excellent. Thank you!
Overall Experience

07/16/2021
Marie V did an excelllant repair job.
Overall Experience

07/06/2021
David did an excellent job on repairing our new refrigerator. He is very professional and thorough.
Overall Experience