Appliance Repair Grafton Ohio
We serviced a
KITCHENAID RANGE
Model KFGG500ESS6
Near Grafton, OH 44044
"Replaced ignitor. No spark to bake, only broil ignitor. All wires are good. Gas is good. Ordering spark module and control. ; ordrng 1 W11162730 (Module) and 1 W11652041 (Control)"
We serviced a
WHIRLPOOL WASHER
Model WFW9620HW1
Near Grafton, OH 44044
Replaced detergent tanks opt test good.
We serviced a
WHIRLPOOL WASHER
Model WFW9620HW1
Near Grafton, OH 44044
Cc that that dispenser load and go is not using the detergent she has to do it manually instead of unit using it from the load and go dispenser and says screen goes black sometimes. Called tech line to explain issue since they wanted us to call when in home and spoke with Joe explained issue and he stated for me to replace the dispensers and for the screen going black unit as of now working as should and does not want me to order door so I recommended customer to try to hook up unit to wifi to see if he solves the issue with screen going black; ordrng 1 W11318830 (Tank) and 1 W11087953 (Tank)
We serviced a
KITCHENAID WALL OVEN
Model KODE500ESS02
Near Grafton, OH 44044
"Cc unit was giving error code and not starting when doing command. Starting working over weekend. Ran diagnostics, F1E0 Oven UI failure, F2E1 Stuck Keyboard. Cleared. Customer saying unit has been good and working and heating properly. Let customer know for electrical issues with controls, Unit is good. Op Test Ok"
We serviced a
WHIRLPOOL REFRIGERATOR
Model WRQA59CNKZ01
Near Grafton, OH 44044
"Cc that unit still not cooling. Confirmed 70* inside both sections. Verify pressures over 159* on high side and -20psi on low side. Cut filter off and also found suction line is on the wrong side. Condenser line has a small leak. Corrected all, replaced drier from T/S, and set unit into a vacc, no pressure change after 15 min, filled up 2.7oz r600a. Good frost pattern. Advice cust to allow 24 hours before restocking unit. Op test ok; used 1 W10843121 (DRIER), and 1 Tjaf1200 () from stock"

06/15/2023
Great job 5 stars all the way
Unhappy customer
Grafton, Ohio

05/24/2023
Not fix by Fred's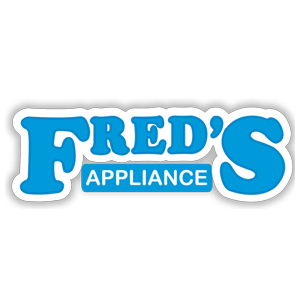 Hi Dave, We are sorry to hear that your unit is not working. Please contact our team at 888-45-FREDS and we will be happy to work to resolve this with you! Thank you! The Fred's Team

03/11/2023
After our dryer decided to act up, David/ Fred's appliance was an awesome experience getting us back up & running. Thank you guys!!

01/18/2023
Gabriel did excellent job of diagnosing the problem, eliminating possible causes and finding the defective parts.

01/17/2023