Appliance Repair Huntsburg Ohio
We serviced a
SAMSUNG DRYER
Model DVE50R5200WA3
Near Huntsburg, OH 44046
Installed heater OP Test Ok
We serviced a
SAMSUNG DRYER
Model DVE50R5200WA3
Near Huntsburg, OH 44046
Cc of no heat found heater open Needs heater assembly ; ordrng 1 DC97-14486A (Heater) and 1 SHIPPING (SHIPPING LOGISTICS*)
We serviced a
GE WASHER
Model GTW220ACK1WW
Near Huntsburg, OH 44046
Installed lid lock kit. Ran spin and drain cycle. Unit lid locked and unit spun properly.
We serviced a
GE WASHER
Model GTW220ACK1WW
Near Huntsburg, OH 44046
"Cc unit not starting cyclesRan diagnostics, found code 14 for lid lock failure. Ran spin drain, confirmed lid will not lock. Unit needs lid lock service kit ; ordrng 1 WH08X32697 (Lid lock)"
We serviced a
GE WASHER
Model GTW460ASJ4WW
Near Huntsburg, OH 44046
"Cc unit not washing clothes and sometimes not spinningChecked under unit, gearcase leaking oil. Drive belt and pulleys are oil saturated. Quoted customer gearcase replacement. Custom declined repair, estimate only. ; ordrng 1 WH03X33729 (Gearcase) and 1 WH01X24697 (Belt) and 1 WH03X32097 (Pulley)"

06/26/2021
I wished Brian would have checked voltage to the condensing fan before ordering one and finding out after he installed it that there was no voltage there and had to order a control panel. I was pleased with his promptness and the overall service. I will recommend you to others.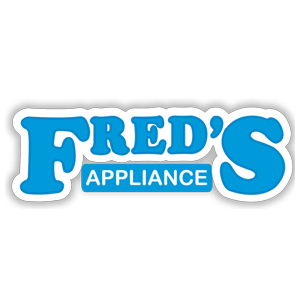 Hi Brad, Thanks for taking the time to submit your review! We apologize that we didn't get it right the first time. It's great to hear that you are pleased with his promptness and service and that you'll recommend our team! Thanks and have a great week! The Fred's Team

04/01/2021
Service, once the Covid delayed parts were received was quick and friendly

09/03/2020
He was on time and explained what happened and what he was doing to fix the freezer.

04/13/2020
Great service!!!!!

10/02/2019
Knows how to quickly determine the problem.