Appliance Repair LaGrange Ohio
Fred's Appliance Service Rated 4.9 out of 5 stars based on 23 customer reviews
We serviced a
KITCHENAID RANGE
Model KFDD500ESS02
Near LaGrange, OH 44050
Console touch buttons are not working customer has a second to the fifth year warranty on touch control part ordering and giving estimate ; ordrng 1 W11164063 (Console)
We serviced a
WHIRLPOOL REFRIGERATOR
Model GI7FVCXWY00
Near LaGrange, OH 44050
"Customer complaints that after valve was replace it start to leak through the side,remove top to get to ice maker found lots of ice underneath ice maker and the ice maker tray was clog with ice it may be cause the issue of the leak cause it may over flood the tray when so I steam ice then dry ice maker and then fill it with water and hold it for five minutes to see if it leak underneath but it did not leak explain customer of possible cause of leak but if it continues to happen he will need ice maker"
We serviced a
WHIRLPOOL WASHER
Model WTW5105HW0
Near LaGrange, OH 44050
"Cc some loads not coming out dry. No error codes. Ran diagnostics cycle, good. Ran a factory calibration, good. Ran component test mode. All spin modes are working. Advised customer of making sure spin is turn on, recommend fast. Can also use the drain/spin cycle for heavier or any loads to help dry more as well. Put a load of rowels in. Went through and got them wet. Ran a drain and spin cycle on fast. Good. Op test ok."
We serviced a
WHIRLPOOL WALL OVEN
Model KODE900HSS00
Near LaGrange, OH 44050
Replaced control board and lower blower motor. Opt test ok.
We serviced a
WHIRLPOOL RANGE
Model WFE320M0JS0
Near LaGrange, OH 44050
"Replaced parts. Tested on high, med, low. Burner is coming on and off like it should. Op test ok"

05/13/2020
Would use again
Overall Experience

01/08/2020
Technician was a great guy, very professional and nice! Unfortunately the refrigerator water dispenser went back to the constant drip after use about an hour after he left.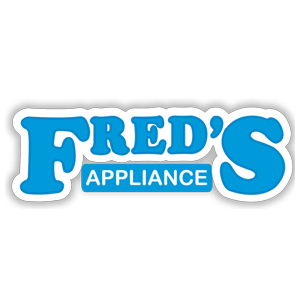 Hi Brian, Thank you for sharing your review! It's great to hear that your technician was professional and nice. However, we apologize that your unit is still leaking! I do see that we have you scheduled for a follow-up appointment on Thursday to get this taken care of fo you. Thank you! The Fred's Team
Overall Experience

11/21/2019
Gabriel was very helpful and did a great job fixing our ice maker.
Overall Experience

09/04/2019
On time, clean, courteous, problem solved!
Overall Experience

08/08/2019
very knowledgeable and efficient
Overall Experience