Appliance Repair Lyndhurst Ohio
Fred's Appliance Service Rated 4.8 out of 5 stars based on 81 customer reviews
We serviced a
KITCHENAID DISHWASHER
Model KDFE104DSS5
Near Lyndhurst, OH 44124
Replaced the control and pump. Ran a calibration. Opt test ok ; used 1 SENIORDISCOUNT (senior discount) from stock
We serviced a
WHIRLPOOL WASHER
Model WTW5000DW3
Near Lyndhurst, OH 44124
"Cc unit wont agitate, ran diagnostics found error code F7E5 for shifter fault. Replaced shifter using T/S W10913953 opt test ok; used 1 W10913953 (ACTUATOR) from stock"
We serviced a
MAYTAG WASHER
Model MAH5500BWQ
Near Lyndhurst, OH 44124
"Cc unit making a loud noise when spinning, confirmed the noise and found outer tub leaking through the seal and bearing is shattered, drive belt rubbing against tub. Unit will need outer tub, pulley, belt seal kit support and spinner; ordrng 1 22004465 (Outer tub) and 1 22002315 (Spinner pulley) and 1 12001788 (Drive belt) and 1 12002022 (Seal kit) and 1 W10181639 (Support spinner) and 1 6-2717080 (Spinner assy)"
We serviced a
KITCHENAID DISHWASHER
Model KDFE104DSS5
Near Lyndhurst, OH 44124
"CC that the unit is not washing. Confirmed. Ran diag 6-4 float switch open4-3 wash motor not running 7-1 no heat. Checked the power at the control for the pump and motor 0 volts. Will need a control and pump and motor. Control is still under warranty. ; ordrng 1 W11305293 (Control) and 1 W11085683 (Pump and motor) and 1 WP67001668 (Housing), used 1 SENIORDISCOUNT (senior discount) from stock"
We serviced a
WHIRLPOOL WASHER
Model WTW8040DW4
Near Lyndhurst, OH 44124
"CC that the touch panel does not let you select a cycle. Ran diag. F5e1 Lid Switch Fault Lid Is Up, F0e3 overload f2e1 stuck key, f6e2 Communication Error: UI Cannot Hear ACU. Checked the main control, 120 volts. Led light is flashing. Passed then encoder test. Will need a main control and ui. ; ordrng 1 W11125152 (Ui) and 1 W11182868 (Control), used 1 SHIPPING (shipping and handling) from stock"

11/24/2021
Corina was professional, courteous and punctual.
Overall Experience
Elaine Breen
Lyndhurst, Ohio

10/14/2021
No complaints. All went well.
Overall Experience

10/13/2021
Not so good. The repair person attributed the ice dispenser's jamming to the refrigerator being slightly out of level, (lower in front). He adjusted the level and pushed the refrigerator back in place The ice dispenser jammed again today. I can't seem to pull the refrigerator out, and the release button for the ice dispenser is not releasing it. I am in worse shape than before the repair. Can you help?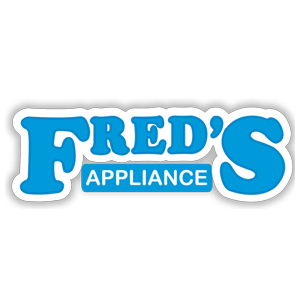 Hello! Thanks for sharing your comments with our team. We're sorry things don't seem quite right. The office will be contacting you shortly to discuss options. Thank you! The Fred's Team
Overall Experience

09/16/2021
Great service. On time and fixed my issue in 1 visit. Thank you!
Overall Experience

09/13/2021
Dan did a great job & very nice
Overall Experience