Appliance Repair Maple Heights Ohio
Fred's Appliance Service Rated 4.6 out of 5 stars based on 74 customer reviews
We serviced a
MAYTAG WASHER
Model MVWC565FW2
Near Maple Heights, OH 44137
"Cc unit will not agitate when starting cycle.Ran diagnostics, found codes f7e6 for motor fault and f2e1 for stuck key. Checked under unit, found shift actuator arm detached from splutch yoke. Per service pointer W11531483, replaced shift actuator using truck stock. Ran auto test and calibration. All functions passed. Op test good. ; used 1 W10913953 (ACTUATOR) from stock"
We serviced a
MAYTAG REFRIGERATOR
Model MRT118FFFM01
Near Maple Heights, OH 44137
"Recovered refrigerant, installed listed parts. Put unit into 28 inch vac for 15 mins, recharged with 3.7oz of r134a. unit is cooling. advised customer to allow 24 hrs for cooling. op test ok"
We serviced a
AMANA WASHER
Model NTW4516FW3
Near Maple Heights, OH 44137
CC that the unit does not finish cycle. Ran diag f7e1 long fill no fill. Found drain hose on the ground. Raised drain hose and secured to the sink. Ran a calibration. Optest ok.
We serviced a
WHIRLPOOL DRYER
Model WGD4815EW3
Near Maple Heights, OH 44137
"CC that the unit is not heating. Customer has a foil style vent advised customer to replace with a semi rigid or rigid vent. Checked the fuses, good. Replaced the gas coils. Checked the igniter 120 volts. Will need a new igniter. Office to reschedule ; ordrng 1 279311 (Igniter), used 1 279834 (Gas coils) from stock"
We serviced a
MAYTAG WASHER
Model MVW7232HW0
Near Maple Heights, OH 44137
"Cc unit didnt complete cycle, powered off, will not turn back on. Found unit not responding, tub full of water and clothing, unplugged unit. Noticed multiple arc marks on both plug prongs. Plug tension is poor in receptacle. Used upper receptacle on outlet, seems to be better but still advised customer to have receptacle replaced by electrician. Ran drain and spin cycle to finish cycle, unit operating normally."
Marilyn
Maple Heights, Ohio

03/02/2021
Professional service, Social distance and mask coverings worn. Efficiency, and clean up after. A review of services provided, verbally and physically.
Overall Experience
Paulette
Maple Heights, Ohio

02/18/2021
leveled the washing machine.
Overall Experience
Fannie
Maple Heights, Ohio

01/05/2021
The washer is still not working right only difference is it will fill up at one time but hood still won't lock until cycle starts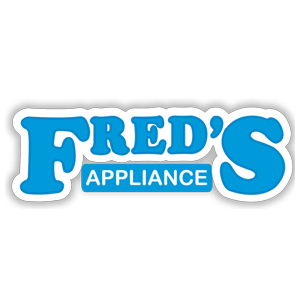 Hi Fannie! Thanks for sharing your experience with us. We apologize that your washer issues are still not resolved after the technician replaced the lock. One of our team members will be reaching you to you shortly to follow up. If you would like we would be more than happy to send the technician back to your home or we can send a different technician for a second set of eyes. In the meantime should you have any questions please let us know so we can get you taken care of. Thanks! -The Fred's Team
Overall Experience
Melva
Maple Heights, Ohio

11/11/2020
Great service...customer ftiendly
Overall Experience

10/21/2020
Good Service, glad to see Jason to resolve problem with refrigerator. Jason answered my questions.
Overall Experience