Appliance Repair Mentor Ohio
Fred's Appliance Service Rated 4.8 out of 5 stars based on 402 customer reviews
We serviced a
MAYTAG DRYER
Model MGD6230HW
Near Mentor, OH 44060
Cc: does not heatCannot test gas due to no gas hookup. Tested igniter and flame sensor. Gas coils opened. Op test ok
We serviced a
WHIRLPOOL DRYER
Model LGQ9858PW1
Near Mentor, OH 44060
"Installed new thermostat and thermal fuse, op test good"
We serviced a
FRIGIDAIRE REFRIGERATOR
Model FFTR2021TSC
Near Mentor, OH 44060
"Cc: not cooling properlyFound unit is in the garage. Found temps in ff section at 40 degrees, freezer at 24 degrees. Found unit has good frost pattern. Customer stated it seems to only be since it got colder. Advised customer refrigerators do not functioning properly during colder months. Op test ok"
We serviced a
WHIRLPOOL DRYER
Model WGD5620HW3
Near Mentor, OH 44060
"Cc: panel got hot, unit running with display shut offFound ui will not display anything. Unit is trying to display error. Found venting is smashed behind unit. Found unit is receiving proper power. Display will allow selections but is not displaying anything. Cannot check error. Needs ui; ordrng 1 W11378949 (Ui)"
We serviced a
WHIRLPOOL REFRIGERATOR
Model WRT518SZFM00
Near Mentor, OH 44060
"Recovered refrigerant, installed compressor, evaporator, and drier. Put unit into 28 inch vac for 15 mins, recharged with 4.27oz of r134a. unit is cooling. advised customer to allow 24 hrs for cooling. op test ok ; used 1 Tjaf1200 (Process), and 1 W10896689 (Coupler) from stock"

12/01/2021
She did a great job. Quickly fixed the problem and was very courteous.
Overall Experience
JoAnn Glavic
Mentor, Ohio

11/30/2021
Jason was on time, professional, helpful, efficient, polite.
Overall Experience
Mary Jane Cayne
Mentor, Ohio

11/24/2021
Would like to request that Fred's & any repair service pay closer attention to the hearing impaired. Recored messages are very difficult to hear. Was glad that my son-in-law just happened to be at my house. Joe was there in a timely manner.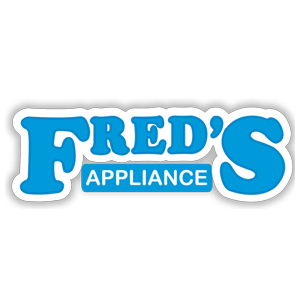 Mary Jane, Thank you for sharing your experience with us! We will certainly look into adjusting our recorded messages to make them more accessible. Also, please consider texting our team next time if that would be helpful, too. We are happy to hear that your technician was timely. Thank you! The Fred's Team
Overall Experience

11/17/2021
Overall Experience

11/17/2021
Dan was very professional and did an amazing job. I was NOT expecting to spend half the cost of the machine on a repair on a 5 year old dryer and to be told it's normal wear and tear, just sad. This company must be making money hand over fist for what they charge just to walk in the door. Then to do the repair, in and out in 30 minutes. Still happy to have a quiet, working dryer. Hence the 5 star review, just sad about the high cost.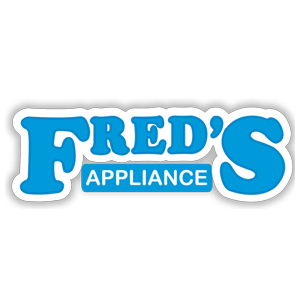 Hi Carolyn! Thanks for sharing your feedback with us. We know that these unexpected repairs are quite an inconvenience. When it comes to cost we often evaluate our pricing structure to make sure we are within industry standards. We do keep our charges separate so that way you know exactly what you are paying for. The diagnostic we warranty for 30 days, labor we warranty for 90 days and charge a flat rate versus hourly to keep it fair for all of our customers, and any parts you paid for we do warranty for one year. However, we are happy to hear that Dan exceeded your expectations during your visit. Should you have any issues or additional concerns please let us know. Thank you! -The Fred's Team
Overall Experience