Appliance Repair Mogadore Ohio
Fred's Appliance Service Rated 4.5 out of 5 stars based on 14 customer reviews
SXS REFRIGERATOR GE PSCS3TGXCFSS Cc of no water Found filter not in all the way Twisted in filter Normal water flow returned OP Test Ok
WASHER MAYTAG MVWB855DC3 Installed control and UI Ran auto test and calibration OP Test Ok
WASHER MAYTAG MVWB855DC3 Installed UI and control Ran auto test and calibration OP Test Ok
DRYER WHIRLPOOL WGD4850HW0 Cc cool down doesn't shut off Found timer not advancing properly Replaced timer Ran test cycle on cool down
WASHER MAYTAG MVWB855DC3 Cc unit won't power on Was able to enter diagnostics found error of f6e2 and f6e3Needs control And UI ; ordrng 1 W11112662 (console) and 1 W11171748 (cntrl-elec)

11/16/2019
Was amazed at all aspects from quickness of service after request, tracking of time of serviceman's arrival, speed of repair, communication of serviceman with us.
Overall Experience

09/17/2019
Awesome
Overall Experience

06/06/2019
prompt, friendly service. knowledgeable staff. keeps you up-to-date on arrival time.
Overall Experience

06/02/2019
the repairman was courteous and informative. the phone staff were courteous and informative in setting up the appointment. we were able to keep contact easily with the service personnel through a tracking system so we knew when to expect him.
Overall Experience

05/10/2019
The technician wasn't personable, came in and fixed one piece. He asked for the new parts and the parts hadn't been delivered yet. He got the washer to turn on and work and rushed to have us sign saying it was completed. 2 hours later, the washer was broken again! We tried to call him back to explain it wasn't fixed properly and the parts he ordered were in and he never responded. We had to contact Home Depot and start the process all over again with a new technician.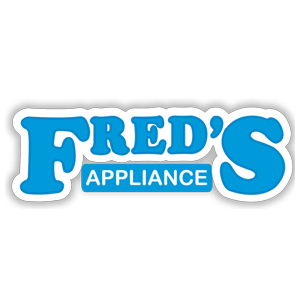 Hi Kennie, We appreciate you sharing your experience with us and we are sorry to hear that it didn't go smoothly! Since your unit is covered under an extended warranty, we are required to have you report all issues and schedule appointments through them. However, once we get the ok from the warranty company we will be happy to come out and take another look. We know how important a washing machine is to our every day lives so we will get you back up and running quickly! Have a great weekend! The Fred's Team
Overall Experience