Appliance Repair Oakwood Village Ohio
Fred's Appliance Service Rated 4.2 out of 5 stars based on 4 customer reviews
We serviced a
KITCHENAID DISHWASHER
Model KDTM404KPS0
Near Oakwood Village, OH 44146
Cc of no drain Found plastic in pump Replaced pump OP Test Ok
We serviced a
WHIRLPOOL REFRIGERATOR
Model WRX988SIBM03
Near Oakwood Village, OH 44146
"Cc unit not making ice after previous tech left, found ice make in the off position and eye sensor block with factory tape, turned on ice maker ran service mode harvest and fill test both pass advice customer to monitor the unit, customer also stated that the LEDs in the RC are blinking, found freezer LED off, replace the led module, by service pointer disconnected the unit and restarted it LEDs are still intermittent. Service pointer suggest to replace main board, customer doesnt want to repair, asked if there is anything I can do to help, advise customer that I could disconnect one of the module that is blinking, she said to do it. Disconnected LED module opt test ok; used 1 W10695459 (Led module) from stock"
We serviced a
WHIRLPOOL REFRIGERATOR
Model WRX988SIBM03
Near Oakwood Village, OH 44146
"Found fresh food section evaporator frozen solid today, cleared ran test 4, frost pattern forming on freezer section evaporator, would like to order control and fresh food section evaporator fan/thermistor and allow unit to run, control is out of stock so not scheduling return appointment ; ordrng 1 W11087438 (Fan/thermistor) and 1 W10843055 (Cntrl)"
We serviced a
WHIRLPOOL REFRIGERATOR
Model WRX988SIBM03
Near Oakwood Village, OH 44146
"Customer complaint that unit is not making ice and the freezer is not freezing food, fresh food section temperature at 55 degrees, freezer section temperature at 32 degrees, partial frost pattern on freezer section evaporator, unit needs new fresh food section evaporator and compressor, customer does not want repair at this time ; ordrng 1 W11492867 (Evaporator) and 1 8201675 (Compressor), used 1 SHIPPING (shipping and handling) from stock"
Near Oakwood Village, OH 44146
WASHER MAYTAG MVW7232HW0 "Cc unit leakingCustomer stated first time she used it it leaked all over her floor. Checked unit connections. Found drain hose connection to bottom of tub disconnected. Reconnected drain hose. Ran wash test, no leaks. Op test good."
Minnie
Oakwood Village, Ohio

02/18/2021
The service was great!
Overall Experience
Flemon
Oakwood Village, Ohio

01/08/2019
Good
Overall Experience
Trudie
Oakwood Village, Ohio

09/21/2018
Dan, made me feel that he was in a hurry to get out. That he was irritated that I called the store when I told him about the addition $45 that was added. I told Dan after I spoke with the store that I understood that he was only doing his job but I know what I was told. Misunderstanding happen all the time, nothing. Dan left a part in the refrigerator from the old part, unprofessional. If Dan has to come back to my house, I would NEVER use Fred's Appliance again or recommend them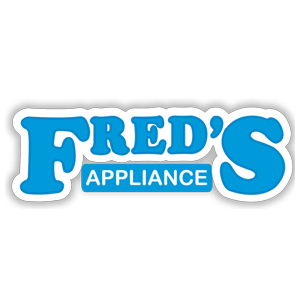 Hello Trudie! Thank you so much for your comments. We will be discussing your service event with the technician. Following, we will be giving you a call to make this right. Thanks again for your comments - The Fred's Team
Overall Experience
KENNETH
Oakwood Village, Ohio

04/25/2018
Great service!! This was the second time we called them .. And very pleased with everything..
Overall Experience