Appliance Repair Oberlin Ohio
Fred's Appliance Service Rated 4.9 out of 5 stars based on 28 customer reviews
We serviced a
WHIRLPOOL REFRIGERATOR
Model WRV986FDEM01
Near Oberlin, OH 44074
"Cc unit sometimes lights not working or dispenser not working. Found deli control water damage and corroded. Gave estimate. Customer paid SVC only. ; ordrng 1 WPW10677119 (Deli control), used 1 SHIPPING (shipping and handling) from stock"
We serviced a
WHIRLPOOL DISHWASHER
Model WDT750SAKZ0
Near Oberlin, OH 44074
"Cc unit was giving 9-1, error code but didnt seems like dishes cleaned. Went through diagnostics, 7-1, 8-1, 8-2, 8-4,. In diagnostics test, all components came on except the wash motor. Voltages test good. Will need wash motor, also ordering control and water valve. ; ordrng 1 W11462458 (Control) and 1 W11460945 (Pump motor) and 1 W11434044 (Valve)"
We serviced a
WHIRLPOOL RANGE
Model KGRS505XBL02
Near Oberlin, OH 44074
"Replaced igniter and manifold. Tested both ovens and burners. Good, middle burner lighting but needs cleaned out more. Advised customer. Good, op test ok."
We serviced a
WHIRLPOOL DRYER
Model WED5100HC2
Near Oberlin, OH 44074
Cc that the drum seal is sticking out. Confirmed the seal was sticking out seal was new just came off in one corner added adhesive to that section let dry for a couple of minutes reassembled unit and suggested customer to wait couple hours before using for adhesive to adhere to drum. Opt test ok.
We serviced a
MAYTAG DRYER
Model HDG18CM
Near Oberlin, OH 44074
"Cc unit not heating correctly, found link trap broken, missing. All items are getting caught and falling down in between. Had to look up unit online by serial number. Finding lint trap, door bull assembly is NLA, discontinued. Unit is about 25/30 years old. Customer paid SVC. ; used 1 SENIORDISCOUNT (senior discount) from stock"

11/22/2021
Angel was very professional. He explained what he was doing.
Overall Experience

04/16/2021
David was awesome and very helpful. Resolved our issues very quickly.
Overall Experience

03/04/2021
A good representative of your company. I will refer your company to my friends.
Overall Experience

11/17/2020
It took two attempts to get a non- broken part for my dishwasher. The technician arrived and installed it rather quickly. I now have a working dishwasher so no more washing dishes by hand ????.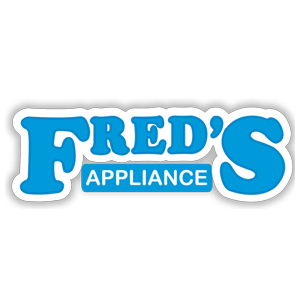 Hi Paulette! Thanks for sharing your experience with us. We were disappointed to discover that the part needed arrived broken and we apologize for the delay in getting your repair taken care of for you. We appreciate your patience with us. We are happy to hear that David was able to get your dishwasher back up and running for you! If you have any additional comments or concerns with your visit please let us know. Thanks again! -The Fred's Team
Overall Experience

08/23/2020
Knowledgeable, fixed the washer, it's running great!
Overall Experience