Appliance Repair Orange Ohio
Fred's Appliance Service Rated 4.6 out of 5 stars based on 8 customer reviews
DRYER MAYTAG MGD7230HW0 "Cc unit not drying clothes all the way.Customer states not al l of her clothes are drying, and when she sets it again, it only drys for a few minutes. Checked diagnostics, no codes stored. Checked heat and airflow at vent outlet, good heat and airflow. Advised customer about sensor dry operation, not to dry mixed loads of different materials, or small or large loads. Set dryness level to more or use timed dry operation if needed. Unit is working as designed."
WASHER WHIRLPOOL MGD7230HW0 "Cc unit making grinding noise when in wash cycleRan auto test, No abnormal sounds heard. Started wash cycle. Unit sounds are normal for this unit. Unit is working as designed. Op test good."
DISHWASHER KITCHENAID KDTE104DSS0 "Cc unit not washingRan diagnostics, no codes stored. Customer stated he already ran diagnostics, must have cleared out the codes. Pump motor not running in cycle. Checked power from control board to pump motor, good at 121v. Unit needs pump/motor assembl
DRYER WHIRLPOOL WED8200YW0 "CC that there is a noise when first starting the dryer. Found the idler pulley worn. Replaced the dryer repair kit from t/s. Cleaned out the inside of the dryer. Optest ok; used 1 4392067 (DRYER REPAIR KIT), and 1 TJ93240 (ZOOM SPOUT) from stock"
COOKTOP GAS JENN-AIR CVG4280W "Customer complaint that left side igniters on cooktop are not working, confirmed, found igniter physically broken, unit needs new igniter ; ordrng 1 WP71002179 (Igniter)"

12/08/2020
Joe arrived with a face mask and boot covers to enter our home. He solved the problem with our washer in minutes and checked the tub balance and leveling to ensure it was installed correctly. He also gave us tips on how to get the most out of our new wash
Overall Experience

12/16/2019
I was very impressed with the customer service responses, ability to follow the tech on line and Jason's work.
Overall Experience

02/27/2019
Unfortunately it took 5 visits to fix the problem.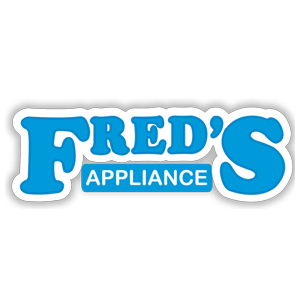 Hi Anita! Thanks for dropping us a line. We're sorry it took so many tries! Appliances even get the best of us heroes sometimes. We're glad we finally got it right. If anything else pops up, we're here to help! Thanks again -The Fred's Team
Overall Experience

01/16/2019
Best appliance repair experience I've ever had. The service technician was fast, efficient, and fixed the problems right away.
Overall Experience

12/12/2018
Jeff was very knowledgeable, polite, and ultimately helpful!
Overall Experience