Appliance Repair Parma Ohio
We serviced a
WHIRLPOOL DISHWASHER
Model WDT970SAKZ0
Near Parma, OH 44130
"CC that the unit started on its own and flashes f1e1. Confirmed. Fie1 control failure. Checked power at terminal block, correct. Called t/l to replace the control and fan. ; ordrng 1 W11649995 (Vent) and 1 W11545539 (Gasket) and 1 W11506012 (Control)"
We serviced a
WHIRLPOOL RANGE
Model WFG505M0BS3
Near Parma, OH 44134
"Cc unit oven not working. Found ignitor ash white/broken. Replaced one from t/s. Tested, 350*. Unit heating and cycling. Good. Op Test Ok.; used 1 12400035 (IGNITER) from stock"
We serviced a
WHIRLPOOL REFRIGERATOR
Model WRB322DMBW01
Near Parma, OH 44130
"Cc that the freezer is not cooling properly, confirmed, took temps fresh food at 45* and freezer at 29*. Found that unit is cooling and defrosting at the same time. Replaced control from T/S, programmed to 01 by code. Let unit run for a while and verify evaporator, stating to have full frost pattern, no heater on. Op test ok; used 1 WPW10503278 (CNTRL-ELEC) from stock"
We serviced a
WHIRLPOOL DISHWASHER
Model WDF520PADM9
Near Parma, OH 44129
Replaced the control. Brought core back for return. Ran a calibration. Opt test ok.
We serviced a
WHIRLPOOL DISHWASHER
Model WDT970SAKZ0
Near Parma, OH 44130
"CC that theres a fault f1e1. Confirmed.Replaced the control, ui and harness. Tested. Opt test ok. Brought the core for return."

03/17/2023
Very nice repair persons very polite clean and professional I would recommend them to all my friends and family
Jeff's service
Parma, Ohio

03/15/2023
Service went well. She ended up changing the ice maker. 2 issues with the new unit. 1) there was a screw frozen in between the first set of cubes & 2) the cubes remain all connected when they are ejected. I don't know if that screw has anything to do with that.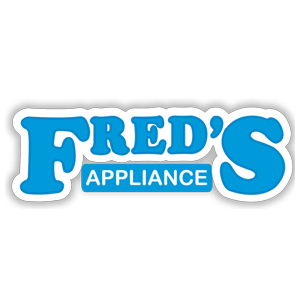 Hi Cythina, Thanks for sharing your experience! We will be in contact about your concerns and send a technician back out to take another look! Thank you, The Fred's Team

03/09/2023
David was very professional and knowledgeable great service will recommend

03/03/2023
The oven I replaced could have been 30 years old or more. It was in the house when I bought it. I thought by reading the book before I used the stove was useful. Apparently I missed something. Gabriel showed me the way to properly lite and use the burners. He answered all the questions I had. I would use your company again if I ever need repairs on any of my appliances.

02/28/2023