Appliance Repair Perry Ohio
Fred's Appliance Service Rated 4.7 out of 5 stars based on 56 customer reviews
We serviced a
WHIRLPOOL REFRIGERATOR
Model MFI2568AES
Near Perry, OH 44081
"Cc: leakingCustomer stated they shut the water off to unit and it stopped leaking. Turned water on. Found unit leaking from reservoir line coming out the back of the unit. Needs bladder; ordrng 1 WP12956202 (reservoir), used 1 SHIPPING (shipping and handling) from stock"
We serviced a
WHIRLPOOL DISHWASHER
Model WDT750SAHV0
Near Perry, OH 44081
"Cc unit upper rack broken and filters need cleaned.Pulled filter screens, cleaned and flushed unit drain with water. Replaced upper rack adjusters using misc. truck stock. Op test good. ; used 1 W10712395 (Adjuster kit) from stock"
We serviced a
MAYTAG DISHWASHER
Model MDB4949SKZ
Near Perry, OH 44081
"Cc unit leaking from underneath Ran wash test, found dripping from diverter when wash cycle started, diverter housing cracked. Unit needs sump assembly. Customer also stated the upper rack arm was broken when he received the unit. Confirmed upper rack spray arm manifold mount is snapped off, customer has hose clamp holding in place at the moment. Ordering manifold as well. Both parts not showing in stock at Marcone, office to contact customer with next service date. ; ordrng 1 W11416363 (Sump assembly) and 1 W11545334 (Manifold)"
We serviced a
GE RANGE
Model JGB915WEF3WW
Near Perry, OH 44081
"Cc unit oven not working Customer stated that unit temps were erratic then oven stopped working altogether. Ran bake test, checked ignitor, ignitor looks burnt and not glowing. Unit needs bake ignitor. Replaced using truck stock. Ran bake test to 350 degrees. Good preheat and cycle. Op test good. ; used 1 12400035 (IGNITER) from stock"
We serviced a
WHIRLPOOL WASHER
Model WTW5000DW0
Near Perry, OH 44081
Installed nub and washplate. Ran auto test and calibration. Op test good.
Heide McGuire
Perry, Ohio

09/23/2021
Our visit with Jason was great! He was prompt knew what had to be replaced, I was very happy the part was in stock. I appreciated that he was wearing a cover over his shoes. We are very satisfied with your company and Jason.
Overall Experience

09/07/2021
Great job
Overall Experience

09/06/2021
I think Joe did a great job of explaining why he could not fix my 30 year old refrigerator. I just think charging over one hundred dollars when it couldn't be fixed was unreasonable.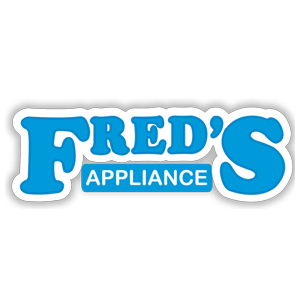 Hi Vince! Thank you for sharing your feedback. We know unexpected issues with appliances are never fun and we are happy to hear that Joe was able to review his diagnostic with you. We do apologize that he was unable to repair your refrigerator. When it comes to our trip and diagnostic we often review our rates to make sure we are in line with industry standards and will keep your review in mind during our next evaluation. If you have any questions please let us know. Thank you. -The Fred's Team
Overall Experience

08/24/2021
Very professional very polite.
Overall Experience

08/10/2021
Washer still does not operate correctly after 2 visits and a new board being installed. I do not have confidence the problem has been diagnosed correctly. I am wasting time away from work that costs money.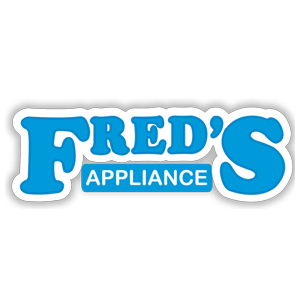 Hi Mary! Thank you for reaching out and sharing your feedback with us. We apologize that the issue with your washer is still not resolved after two trips. We do have Jeff coming back out today and hope the third time's a charm. Again we apologize for the inconvenience. We will be sure to follow up after he is there this afternoon to see how everything is operating. In the meantime, if you have any questions please let us know. Thank you! -The Fred's Team
Overall Experience