Appliance Repair Ravenna Ohio
We serviced a
WHIRLPOOL WASHER
Model WTW4816FW3
Near Ravenna, OH 44266
"CC that there is a humming noise and will not work. Confirmed. Found the drain pump stuck in flood mode. Held the start button in for 10 seconds, rebooted the control. Started a rinse and spin. Advised cust to use 1/2 to 1 tablespoon of he detergent. Opt test ok."
We serviced a
WHIRLPOOL DRYER
Model WGD4815EW2
Near Ravenna, OH 44266
Cc of long dry times Found unit to have smashed and lint packed telescoping dryer vent Advised to clean or replace vent and to have vent system cleaned
We serviced a
KITCHENAID DISHWASHER
Model KDFE104DSS4
Near Ravenna, OH 44266
Cc of leak found leak at center of sump assembly Needs sump replacement ; used 1 WPW10605057 (PUMP AND MOTOR ASSY) from stock
We serviced a
WHIRLPOOL REFRIGERATOR
Model WRF757SDHZ03
Near Ravenna, OH 44266
Cc of design flaws Showed customer whirlpool page about normal fridge noises OP Test Ok
We serviced a
KITCHENAID REFRIGERATOR
Model KRSF505ESS01
Near Ravenna, OH 44266
Installed thermistor Installed cover Turned unit on Advised to let cool 72 hours

02/13/2023
I just bought the washer and broke down only 2 weeks after I got it Brian came in and changed the part he was very fast The only thing I hope it doesn't happen again .

01/19/2023
Did a great job and really fast. Thank you

12/19/2022
Brian was very professional, friendly, and knowledgeable. If I need assistance in the future, I would welcome Brian back to my home. And, I wouldn't hesitate to recommend Fred's to all my family and friends!

12/09/2022
Brian was knowledgeable about the appliance, and proceeded to fix the issue, but I wasn't told what the cost would be. So for a 5 minute job cost me 135.00 along with the trip cost and diagnosis of 119.00 for a total of 255.00 for a job that simply had a piece of the ice maker frozen. Should have been informed before work proceeded that I would be paying 135.00 for a 5 minute job. Not happy with being blind sided!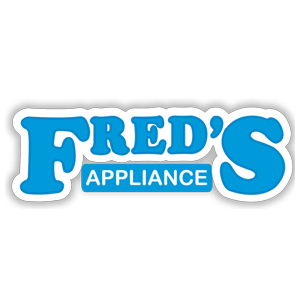 Thank you for your feedback, Stephen. We apologize if you were not informed of the cost before the repair was completed. At Fred's Appliance, we always strive to provide transparent and upfront pricing to our customers, and we are sorry if this was not the case in your situation. We will make sure to review this policy with Brian to ensure that all customers are properly informed of the cost of repair before any work is performed. We appreciate your business and value your feedback, and we hope to have the opportunity to serve you again in the future.

12/08/2022
Very professional company. Communication was great and service tech was on time friendly and took care of the problem. Thank you