Appliance Repair Reminderville Ohio
Fred's Appliance Service Rated 4.4 out of 5 stars based on 9 customer reviews
We serviced a
MAYTAG DRYER
Model MED8000AG0
Near Reminderville, OH 44202
Cc unit not starting Found thermal fuse open Replaced using truck stock Advised on getting vent cleaned ; used 1 WP3392519 (THERMAL FUSE) from stock
We serviced a
MAYTAG WASHER
Model MHW8000AG0
Near Reminderville, OH 44202
Cc of leak Found leak coming from hose splitter to dryer Advised customer and per customer request removed splitter and hose to dryer because she has never used the steam option OP Test Ok
Near Reminderville, OH 44202
REFRIGERATOR WHIRLPOOL WRX986SIHZ00 Cc led out Found freezer led out Customer called whirlpool they are going to send work order / concession # Spoke to Bj he said to go ahead Replaced led OP Test Ok ; used 1 W10695459 (LED MODULE) from stock
Near Reminderville, OH 44202
WASHER MAYTAG MHW6630HW0 Cc unit not spinning clothes on normal cycle Found spin to be turned off Advised customer on settings Turned spin on OP Test Ok
Near Reminderville, OH 44202
REFRIGERATOR WHIRLPOOL WRF757SDEM01 Cc of leak Found drain tube clogged Cleared drain OP Test Ok
Margrette
Reminderville, Ohio

10/09/2020
Great Service, Professional Staff
Overall Experience

06/17/2020
1st time very: - Positive Experience - Service Person -,Brian very polite and. efficient - Timely Clean up - left it spotless
Overall Experience
Kristina
Reminderville, Ohio

08/23/2019
Brian has been out to my home to attempt to fix my refrigerator on a number of occasions. It would appear that the problem is resolved but a few months later, I am throwing away tons of food again. I asked for another serviceman this time and he said that the part the Brian ordered (that he replaced 5 months ago) was not the problem. Brian was wrong each time that he came out. Corey got it right the first time. I told Brian about the issue the first time that he came out, as it has been an issue since the 1st year that I owned the refrigerator.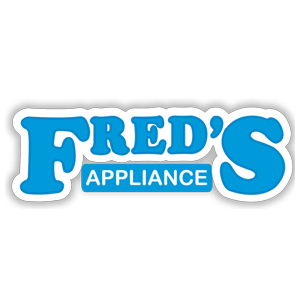 Hi Kristina, We appreciate you taking the time to share your review with us! Intermittent issues can certainly be challenging to diagnose and pinpoint. We apologize that the issue was not rectified at the original visit. But, we are so happy to hear that our refrigerator is up and running again! Have a great week! The Fred's Team
Overall Experience
Kristina
Reminderville, Ohio

08/23/2019
i had another serviceman out to my home to fix my refrigerator on a number of occasions this year. I kept having problems with it, having to throw away expensive food each time. Corey came out one time and figured it out. He took time to explain the problem to me and was very professional.
Overall Experience
Kristina
Reminderville, Ohio

12/26/2018
I received an automated telephone call with the approximate arrival time which was nice. The technicians were on time and did good work. They were able to get my refrigerator running while I was waiting for my parts to be delivered. My only complaint w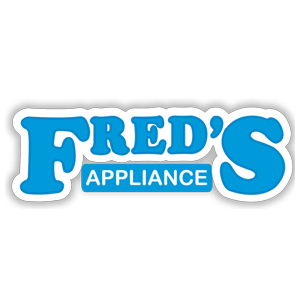 Hi Kristina! Thanks so much for the review. I've reviewed this job with the technician. We pride ourselves in caring for property, and carry several items on the trucks to protect floors. Thanks so much for your feedback! -The Fred's Team
Overall Experience