Appliance Repair Richmond Heights Ohio
Fred's Appliance Service Rated 4.6 out of 5 stars based on 29 customer reviews
We serviced a
WHIRLPOOL DISHWASHER
Model WDTA50SAKZ0
Near Richmond Heights, OH 44143
"Replaced heater, ran diagnostics cycle. Opt test ok. Advise customer to allow the unit to complete the drying cycle before opening the door."
We serviced a
MAYTAG WASHER
Model MVWP475EW0
Near Richmond Heights, OH 44143
"CC that the sensing is flashing. Confirmed. Pushed the start button in, unit started. Ran diag no codes. Ran a calibration. Started a cycle of clothes. Opt test ok."
We serviced a
WHIRLPOOL DISHWASHER
Model WDF590SAJM0
Near Richmond Heights, OH 44143
CC that the dishes are dirty. Checked the power at the control 0 volts to the pump and motor. Will need a new control. Office to reschedule ; ordrng 1 W11306302 (Control)
We serviced a
AMANA REFRIGERATOR
Model ART318FFDW
Near Richmond Heights, OH 44143
"CC that the unit is not cooling. Unit was unplugged when arriving. Fans are running. No frost pattern. Checked the compressor 11.52 amps. Compressor is seized. Found the evaporator cover knob is broken. Will need a new compressor, cover and drier. Called MP about warranty. Will need to reach out to spoc ; ordrng 1 W11024683 (Cover) and 1 W11092625 (Compressor) and 2 W10843121 (Drier)s and 3 W10854527 (Cover)s"
We serviced a
WHIRLPOOL REFRIGERATOR
Model GI6FDRXXY09
Near Richmond Heights, OH 44143
"Cc unit not making/dispensing iceCustomer stated unit was not dispensing ice, could not hear auger running. He checked bin and said there was no ice in bin either. Started working again, is working at this time but wanted to keep appointment. Ice bin is full of ice, tested dispense, ice dispense test good. Ran diagnostics, ice box fan test 36, test good. Ran test 37, ice box thermistor, passed. All functions are properly at this time, unable to duplicate and ice maker or dispense issues at this time."

09/16/2021
So nice to have a women that knows what she is doing.
Overall Experience

08/05/2021
You've sent 2 repairmen out of which you said the second one would be a Whirlpool expert. My Stove is still not repaired and your service men will not report that it's defective and obviously can't be repaired. I will never recommend FRED'S, MENARDS, OR WHIRLPOOL, to anyone because you deceive the consumer and you don't stand behind your product. Instead you send out repairmen that are dishonest and won't report back to whoever gets the report that it cannot be repaired!!! I will report this to the better business bureau and small claims court. I paid my money up-front in full but I have yet to get what I paid for!!!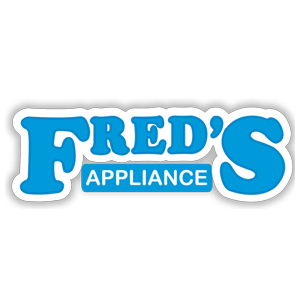 Hi Gwendolyn, We are sorry to hear that your unit is not as you expected! We have reviewed the service history and our technicians have reported their findings to the manufacturer and were advised that the unit is operating as designed. When an appliance is under warranty, we always service under the guidance of the manufacturer. We recommend reaching out to the manufacturer directly to determine what the next steps are and to better understand their position. If there is anything our team can do to assist, please contact us via text or call at 888-45-FREDS. Thank you, The Fred's Team
Overall Experience

07/20/2021
Our problem has not been resolved and We have referred this issue to Whirlpool.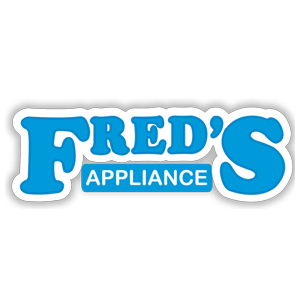 Hi Lauren, Thank you for letting us know! It looks like we have you scheduled for a return visit to get this taken care of for you. If you need anything else in the meantime, do not hesitate to reach out to us by text or call 888-45-FREDS. Thank you, The Fred's Team
Overall Experience
Phyllis Thomas
Richmond Heights, Ohio

06/01/2021
Kind and professional
Overall Experience
Kari
Richmond Heights, Ohio

04/03/2021
Overall Experience