Appliance Repair Shaker Heights Ohio
Fred's Appliance Service Rated 4.7 out of 5 stars based on 109 customer reviews
We serviced a
WHIRLPOOL REFRIGERATOR
Model WRF540CWHZ04
Near Shaker Heights, OH 44122
"Cc unit not cooling or powering onCustomer showed popCustomer stated unit would not turn on or start cooling, happened for about a day, then unit turned back on and started working. Unit has been working now for awhile, but customer concern is why that happened. Confirmed unit is cooling and working as designed at this time. Ran diagnostics functionality tests, all tests passed. Unit is working as designed at this time, could not duplicate an issue."
We serviced a
WHIRLPOOL DISHWASHER
Model GU1200XTLT2
Near Shaker Heights, OH 44122
CC that the unit is leaking. Started a cycles no leaking. Found the drain hose lower then the sink. Raised the drain hose as high as it will go. Opt test ok. ; used 1 SENIORDISCOUNT (senior discount) from stock
We serviced a
WHIRLPOOL REFRIGERATOR
Model WRS325SDHW08
Near Shaker Heights, OH 44120
"Cc unit not cooling in both sections, temp in RC 73 degrees and temp in FC 39, found evap cover in ice, place unit in diagnostics defrost, heater is working getting 120V. Thermistor is within range. Replacing main control and evap harness. Office to contact customer when parts are available. ; ordrng 1 W11546681 (Evap harness) and 1 W11558182 (Electronic control)"
We serviced a
WHIRLPOOL WASHER
Model WTW5005KW0
Near Shaker Heights, OH 44120
Cc that the unit is not agitating. Ran diag found error code f7e6 motor fault. Found shifter off place. Replace shifter ran auto test and calibration. Op test ok
We serviced a
MAYTAG DISHWASHER/B-IN
Model MDB7749AWM1
Near Shaker Heights, OH 44120
"Cc unit not draining, ran diagnostics cycle drain pump operating. Unit is trying to drain, hear really small amount of water draining at the sink, follow the drain hose to the sink found a piece of flexible plastic tubing adapted to the drain hose as an extension to the unit drain, after a quick visual inspection found the plastic tubing kinked in multiple spots. Advise customer to replace the tubing with a longer drain hose. Customer want me to replace hose told her I cant since thats part of her plumbing not part of the unit. Unit is draining and working as designed."

09/05/2021
This is the third visit for a leaking whirlpool washer. They couldn't find the leak and said it wasn't coming from the washer because the drip pan underneath was dry. The drip pan was cracked so they changed it, cleaned the clogged hose and restacked units. Cost almost $300. Now the new drip pan is full of water and the dryer isn't working. Clothes aren't drying and the control panel has condensation on the inside. Error codes indícate the air isn't vented from the dryer.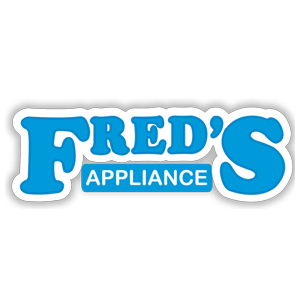 Hi Theresa! We truly apologize for the continued issues with your washer. Our goal is to get it right the first time to make sure you are taken care of and everything is operating as it should. One of our team members will be reaching out to you to follow up to see how you would like to proceed, in the meantime, if you have any questions please let us know. We appreciate your feedback. Thank you. -The Fred's Team
Overall Experience
Angela
Shaker Heights, Ohio

08/24/2021
Thank you for the good service.
Overall Experience
Rani
Shaker Heights, Ohio

08/11/2021
Jason was right on time, professional and addressed all my questions. Great service and will use him again, if need arises.
Overall Experience
Taunya R
Shaker Heights, Ohio

07/23/2021
Technicians were wonderful. They took time to explain the problem and how it was fixed. Very pleasant and professional. I highly recommend their service. The app was the best. I was able to track them in real time. I also received text messages and phone calls reminding me of my appointment and alerting me the technicians were on their way. Great communication with wonderful attentive service is what I received.
Overall Experience
S young
Shaker Heights, Ohio

05/20/2021
The service men were very pleasant and fixed the problem quickly. My only complaint is ... this isn't Lawrence Edwards phone number!!! I've made calls about that mix up before. This isShannan Young. Thank you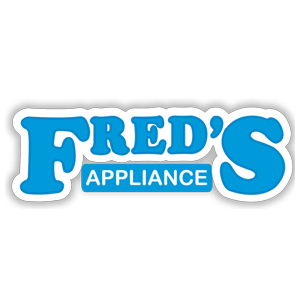 Hi Shannan, Thank you for sharing your experience with us! We have updated our records to match your name with your number. Thank you!
Overall Experience