Appliance Repair Shaker Heights Ohio
We serviced a
AMANA RANGE
Model AGR6603SFS1
Near Shaker Heights, OH 44120
CC that the back burner is not working. Confirmed. Found the knob is broken. Will need a knob. Cust can install the knob. ; ordrng 1 W11164105 (Knob)
We serviced a
WHIRLPOOL WALL OVEN
Model WOD77EC7HS02
Near Shaker Heights, OH 44122
"Cc unit shuts off and on, by itself, verified and found code FCE6 for issue connecting to Wi-Fi, over reset on its own, unit needs UI.; ordrng 1 W11428581 (Console panel)"
We serviced a
KITCHENAID DISHWASHER
Model KUDS01FLSS6
Near Shaker Heights, OH 44120
"Cc that unit will not power on. Confirmed cc, tried starting unit and nothing comes on. Checked power to unit at junction box 120v present. Took front panel off and tested voltage at thermal fuse at control board. Found 120v when no voltage should present. Jump wires to verify unit would turn on, unit did turn on. Ordered thermal fuse, return visit scheduled for 3/24.; ordrng 1 8193762 (Fuse kit), used 1 SHIPPING (SHIPPING LOGISTICS*) from stock"
We serviced a
WHIRLPOOL RANGE
Model MGT8885XS01
Near Shaker Heights, OH 44120
"Cc. Over would not unlock. Confirmed cc, lock was engaged and would not disengage. Removed upper over door, to gain access to locking mechanism on lower door. Was able to force an unlock. Gave customer estimate on repair, customer said they would call office if they chose to move forward with repairs.; ordrng 1 WPW10471348 (Latch), used 1 SHIPPING (SHIPPING LOGISTICS*) from stock"
We serviced a
WHIRLPOOL REFRIGERATOR
Model WRS555SIHZ06
Near Shaker Heights, OH 44120
"Vented refrigerant. Installed compressor and filter drier. Pressure checked system with 140 psi of nitrogen, no leaks. Pulled vacuum on system to 29 in/hg. Recharged system with 68g. Of r600a. Good heat on discharge line, unit starting to cool. Advised customer to allow 24 hrs for unit to return to desired temperature before restocking. Op test good."
Bobbi
Shaker Heights, Ohio

03/14/2023
Fred's appliance was available quickly for a refrigerator repair service. Marie, our technician, was very knowledgeable regarding the refrigerator/freezer and was able to fix it. She explained each step that she was taking and what the problem was and how she was going to repair it. We were very pleased with the whole service that we received from Fred's appliance, and, particularly, Marie.
Milton
Shaker Heights, Ohio

03/13/2023
guoxin
Shaker Heights, Ohio

03/08/2023
Joe diagnosed right and made it working. But the other tech diagnosed wrong many times and wasted a lot time and resources. Hoping all the employees well trained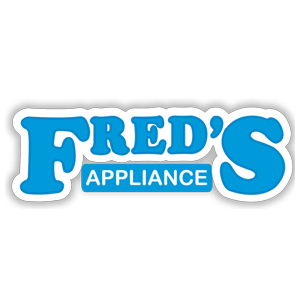 Hello, Thank you for taking the time to leave us a review. We're glad to hear that Joe was able to diagnose the issue correctly and get your appliance working again. However, we apologize for the inconvenience and frustration caused by the other technician's misdiagnosis and time wasted. We take employee training seriously at Fred's Appliance and we are constantly striving to improve our service. We appreciate your feedback and will use it to ensure that all of our employees receive the necessary training and resources to provide top-notch service to our customers. Thank you for choosing Fred's Appliance and we hope to have the opportunity to serve you again in the future. Thank you! The Fred's Team
Michelle Noureddine
Shaker Heights, Ohio

03/03/2023
Corina is awesome. She was so nice and performed the repair in ten minutes. We didn't even have to empty out our freezer! Excellent service.

02/07/2023
A positive experience. The tracking festure is a good thing.