Appliance Repair Sheffield Ohio
Fred's Appliance Service Rated 4.4 out of 5 stars based on 16 customer reviews
We serviced a
KITCHENAID RANGE
Model KFGG500ESS3
Near Sheffield, OH 44054
Cc that the left front burner was not lighting. Verified and noticed that the burner was kind of wet around ignitor removed old burner head and replaced it with the new one tested unit and ignited right up. Explained to customer not to use wet clothes around burner area if they are make sure for it to be damped or close to dry. Opt test ok.
We serviced a
MAYTAG DISHWASHER
Model MDB9959SKZ0
Near Sheffield, OH 44054
"Cc that while running cleaning cycle unit started leaking and flashing a code. Confirmed. Found error code f8e4 float switch open, started unit and couldnt find a leak, but I did found lost of suds marks, also on the float switch tray there was bubbles in it. Asked cust what kind of cleaner it for dishwasher powder, explain to only use 1-2 tablespoons of powder detergent. Too much suds will make unit leak. Took pics of evidence. Ran unit a few times to get ride of suds. Op test ok"
We serviced a
KITCHENAID REFRIGERATOR
Model KRFF507HBS00
Near Sheffield, OH 44054
"Cc that the unit is taking too long to make ice. Took temp. 3* in freezer 39* fresh food and 14* on ice maker box fan. Fan is running properly. Unit started a defrost, entered diag, full frost pattern on unit. Rebooted unit and set freezer temp to -3. Called for help. E5 error code on unit shows its a bad thermistor. Will replace ice maker. Office will contact once they have eta on the part. ; ordrng 1 W11294907 (Ice maker)"
We serviced a
KITCHENAID REFRIGERATOR
Model KRFF507HBS00
Near Sheffield, OH 44054
"Cc that the ice maker is making ice super slow. Only few cubes in 3 days. Took temps 0* on freezer, 35* fresh food section and 12* inside ice maker box. Ran step 56 for ice maker error codes E5 Ice maker thermistor is bad. Also water line frozen. Step 19 for heater, good 117V, correct ohms on heater 4.9kohms , . Ice level sensor pass. And ice maker fan is working. Unit will need new ice maker. Replaced from t/s , cycled. Op test ok; used 1 W11294907 (ICEMAKER) from stock"
We serviced a
WHIRLPOOL REFRIGERATOR
Model WRF560SMHZ00
Near Sheffield, OH 44054
Cc that the freezer door will not close all the way on the left side. Confirmed.found screw for rail coming off. Not allowing rail to close all the way. Used steamer to clean up condensation inside freezer and on freezer fan. Op test ok

06/27/2022
Original problem was not fixed.Have to reschedule and find a day off during the week, which is a huge inconvenience.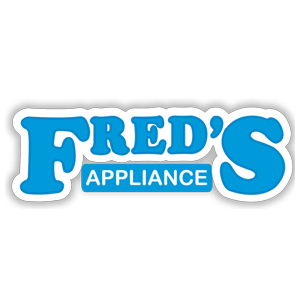 Hi Mike, We are sorry to hear that your ice maker is still not making ice. It looks like we have you scheduled to take another look. We apologize for the inconvenience and we will be sure to find a resolution for you quickly! Thank you! The Fred's Team
Overall Experience
Julie Musial
Sheffield, Ohio

05/17/2022
Marie was fantastic. Professional, tidy, identified the problem and solution quickly, gave a thorough explanation and resolved the problem effectively. Outstanding!
Overall Experience
Mark DeSouza
Sheffield, Ohio

02/22/2022
Arrived very promptly. Very professional. Fixed problem in timely manner. So far no problem with washer. Fred's is number 1 appliance fixers!!
Overall Experience

04/04/2021
Gabriel was on time, courteous and repaired out washer! Also explained electrical requirements for new washers that Best Buy did not provide. Hopefully future problems will not occur!!
Overall Experience

01/13/2020
Very pleased he was through, efficient, & did an excellent job. I appreciated his prompt diagnostic evaluation & the input he shared on both my dryer & washer. Thank you Fred's Appliance I will remember your good service visit if I should need you again
Overall Experience