Appliance Repair Sheffield Ohio
Fred's Appliance Service Rated 4.5 out of 5 stars based on 13 customer reviews
We serviced a
MAYTAG WASHER
Model MHW5630HW0
Near Sheffield, OH 44054
"Unit was working as designed,opt test ok"
We serviced a
WHIRLPOOL REFRIGERATOR
Model WRF560SMHZ00
Near Sheffield, OH 44054
"Replace doors then steam gasket,opt test ok"
We serviced a
MAYTAG WASHER
Model MVW6200KW0
Near Sheffield, OH 44054
Cc that console is not doing anything its froze. Tried resetting ACU but nothing was working removed console to verify all connectors and were fine disconnected the one going from the ACU to the console and unit went into flood mode verified DC volts on harness to console and had 12.60 DCV reconnected back up to console and unit started working as should. Called whirlpool and spoke with Leon and he made us check the breaker box to see if each unit is in its own dedicated circuit which it wasnt and Leon said they will need to have both unit on there own dedicated circuit to avoid any electronic interference issues in the future. Opt test ok.
WASHER MAYTAG MVWC565FW2 "Cc unit is louder than older unit while running, rubber smell. Ran unit is diagnostics and high spin. No noise, unit sounds are normal. Looked at main control, harness wire, drain pump, drive components, all are good, no burns or tears, nothing hitting against each other. Rubber smell could be coming from new water line hoses, or when the motor heats up while activating, or belt when activated as well. Unit test ok. Op test ok"
WASHER MAYTAG MVWB835DW3 "Cc that the unit is not working. Was able to go on Ian found error code of F6E2 Communication Error: UI Cannot Hear ACU F2E1 stuck button . Did a UI test pass. Unit will need Acu and UI. Because of the error code want to me sure everything works. Cust will call back if they want to repair unit. ; ordrng 1 W11115285 (Ui) and 1 W11170706 (Control), used 1 SHIPPING (shipping and handling) from stock"

04/04/2021
Gabriel was on time, courteous and repaired out washer! Also explained electrical requirements for new washers that Best Buy did not provide. Hopefully future problems will not occur!!
Overall Experience

01/13/2020
Very pleased he was through, efficient, & did an excellent job. I appreciated his prompt diagnostic evaluation & the input he shared on both my dryer & washer. Thank you Fred's Appliance I will remember your good service visit if I should need you again
Overall Experience

11/21/2019
EXCELLENT SERVICE.
Overall Experience

10/17/2019
Gabriel P was very pleasant and did his job quickly. However my appointment was to be between 2-5pm. At 4:30 I received a text that he was behind schedule which I appreciated but at 5:30 I tried contact Fred's by text to ask if he was still coming but they were closed. Fifteen minutes later he called to tell me he was on his way. So even though he didn't get here until way after 6 pm, I was glad he stuck with it and installed my new dryer drum. But I guess Fred's appliance policy doesn't take "junk" so I'm stuck getting rid of a dryer drum from a dryer 2 months old that I purchased at a "big box" store.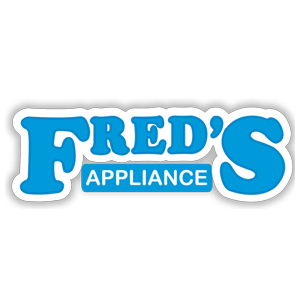 Hi There Deb! Thanks so much for dropping us a line. We're very sorry Gabriel ran behind yesterday evening. Scheduling is by far the most challenging aspect of a field service company. There's lots and lots that can go wrong throughout that day that may prevent us from being on time that are beyond our immediate control. We're very sorry this happened to you, but we're glad Gabriel was able to make it! We also know that having some old parts after a repair can be a challenge. We do provide smaller vehicles to our team which helps keep costs down for our customers. In result, we're not always able to take away larger items. In our experience, your garbage team should have no issues hauling that drum away for you. If there happens to be any issues in doing so, please don't hesitate to contact our team, and we can come up with another plan. Thanks again for dropping us a line, and have a great day! -The Fred's Team
Overall Experience

05/29/2019
Had an issue with washing machine not draining water. Technician David was able to quickly diagnose and explain the issue and cost. He then ordered the part and scheduled another time to replace the faulty part. Both times he showed up during the agreed on time and was very friendly and easy to work with. Both times before he left he reviewed the work he had done and explained the next steps and or warranty process. It's no fun dealing with an appliance issue, but David's politeness and explanations made fixing/resolving the issue easy Ed
Overall Experience