Appliance Repair South Euclid Ohio
We serviced a
WHIRLPOOL REFRIGERATOR
Model WRT519SZDB09
Near South Euclid, OH 44121
"Cc that both gaskets keep coming off and they keep popping it back in, verified and gaskets coming off, trying to replace FZ gaskets noticed fz and Ff door liner warped due to excess insulation, unit will need both doors,; ordrng 1 LW10672970 (dor-fip) and 1 LW10672964 (dor-fip) and 1 W11178521 (nameplate)"
We serviced a
MAYTAG WASHER
Model MVW4505MW0
Near South Euclid, OH 44121
"CC that there is a noise and clothes get tangled around the agitator. Ran a quick wash. Found the cam slipping on the belt. The Gearcase has a squeak on the seal. Will need a Gearcase, cam, belt shifter. ; ordrng 1 W11449840 (Gearcase) and 1 W10721967 (Cam) and 1 W11239857 (Belt) and 1 W11481722 (Shifter) and 1 W11395618 (Capacitor)"
We serviced a
WHIRLPOOL REFRIGERATOR
Model WRT549SZDW04
Near South Euclid, OH 44121
"Cc that Ff gasket coming off verified and door liner warped due to the insulation, and damage on the liner channel, gasket wont stay in door channel, ordering, Ff door.; ordrng 1 LW10636232 (dor-fip white)"
We serviced a
AMANA DRYER
Model NGD4655EW2
Near South Euclid, OH 44121
CC that the drum is not spinning. Confirmed. The belt is broken. Replaced the dryer repair kit from t/s. Opt test ok. ; used 1 4392065 (DRYER REPAIR KIT) from stock
We serviced a
GE RANGE
Model JGBS66DEK5WW
Near South Euclid, OH 44121
Installed ignition switch harness. Tested all burner for proper operation. Op test good.
Joanne
South Euclid, Ohio

08/14/2023
Corina was excellent!
Gigizabuk
South Euclid, Ohio

08/11/2023
Joe was terrific. The first replacement compressor failed but he hung in there and came back with a new one in the fridge is now working wonderfully. He was always on time And knew what he was doing
Dryer troubles
South Euclid, Ohio

07/19/2023
My service was "ok." The rep was polite and professional. However for paying a diagnosis fee that does not get waived upon agreement to service (like every other service industry), I don't think I got good service. I told the tech what was wrong. He did a 2-second diagnosis for the easier thing, he was not comprehensive. He came back and swapped out the part and then told me it only partially fixed the issue, I "might" need another part replaced. If I am paying a diagnosis fee, go through my machine and find ALL the things wrong, don't pick the easier thing and spring another repair on me later. That was not worth $120.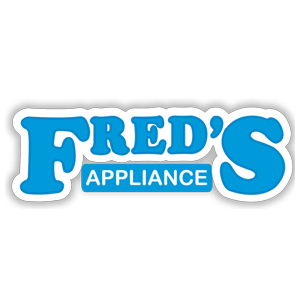 Hello! Thanks so much for dropping us a line. After a careful review of your service event, we agree this didn't quite go as expected. We will be calling you shortly to provide a resolution. Lookout for our call shortly. Thanks so much! The Fred's Team

07/07/2023
Very professional and respectful towards me and my home.

06/23/2023
Manny was on time. He was courteous and knowledgeable.