Appliance Repair South Euclid Ohio
We serviced a
WHIRLPOOL WASHER
Model WTW5000DW1
Near South Euclid, OH 44121
"Cc: not advancing through cyclesFound error code f7e6(motor fault). Ran auto test. Found unit not shifting. Found gear case is leaking oil. Needs gear case and actuatorCustomer does not want to repair at this time ; ordrng 1 W11454734 (Gear case) and 1 W11481722 (Actuator), used 1 SHIPPING (SHIPPING LOGISTICS*) from stock"
We serviced a
AMANA REFRIGERATOR
Model ART308FFDM10
Near South Euclid, OH 44121
CC that the unit is not lighting. Confirmed. Found the door switch is broken. Replaced the door switch. Opt test ok.
We serviced a
MAYTAG REFRIGERATOR
Model MFW2055DRM00
Near South Euclid, OH 44121
Replaced the door. Door did damage to the freezer door. Advised cust to call warranty company since its cosmetic. Opt test ok.
We serviced a
AMANA DRYER
Model LE8317W2
Near South Euclid, OH 44121
"Cc unit squealing noiseRan dryer op test, heard light squeal noise for first 30 seconds then stopped. Quoted customer for possible idler pulley replacement, as well as a belt, belt looks to be hard and brittle. Customer declined repair at this time ; ordrng 1 WP37001287 (Pulley) and 1 WP40111201 (Belt)"
We serviced a
WHIRLPOOL DRYER
Model WED5010LW1
Near South Euclid, OH 44121
"Cc: not powering on, light bulb explodedTested voltage at terminal block. Found 245v l1-l2, 245v l2-N, 1.5v l1-N. Tested voltage at outlet. Found 245v l1-l2, 110v l1-N, 98v l2-N. Control burnt out. Needs control, and harness. Customer needs electrician for improper voltages at outlet. Advised we need electrician documentation before repair.Parts out of stock. Office to reschedule after we receive electrician documentation. ; ordrng 1 W11448299 (Harness) and 1 W11591402 (Control) and 1 WP22002263 (light bulb)"
Dennis
South Euclid, Ohio

02/13/2023
Friendly and happy time. Quickly repaired the refrigerator.
Sara Fishman
South Euclid, Ohio

02/03/2023
The machine had so many problems that repairs took three visits and ordering two sets of replacement parts. Jason was persistent, courteous, and competent. Good experience.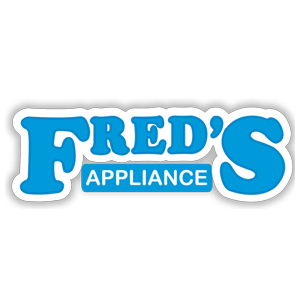 Hello Sara, Thank you for taking the time to share your experience with Fred's Appliance. We apologize for any inconvenience the multiple visits and parts replacements caused. We understand that fixing appliances can sometimes be a complex process, and we strive to resolve issues in a single trip whenever possible. However, in some cases, multiple visits are necessary to fully diagnose and repair a machine. We are pleased to hear that despite the challenges, you had a positive experience with our technician Jason. We will make sure to pass along your compliments to him. Thank you again for choosing Fred's Appliance for your appliance repair needs. Fred's Appliance Team

01/23/2023

01/19/2023

01/06/2023
I don't feel that the technician cared about my concerns nor the evidence provided regarding the residue from INSIDE the washer. It is not functioning properly if clothes aren't being cleaned and significant residue happening during wash cycles effecting clothes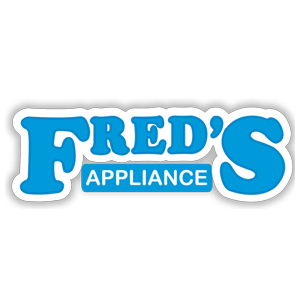 Hi There! Thanks so much for dropping us a line. We're very sorry you seem to be having continued trouble with your washer and staining your utility tub. We would be glad to come and have another look. Please reach out to your extended warranty company to open a claim & we will promptly contact you! Have a great weekend.