Appliance Repair University Heights Ohio
Fred's Appliance Service Rated 4.6 out of 5 stars based on 51 customer reviews
We serviced a
MAYTAG WASHER
Model A712
Near University Heights, OH 44118
Installed drain pump. Filled tub with water then switched over to spin/drain. Unit drained normally. Op test good.
We serviced a
MAYTAG REFRIGERATOR
Model MFW2055FRZ00
Near University Heights, OH 44118
Cc unit center gasket rail broke.Found center mullion rail middle mount broken. Replaced using customer supplied pre Id part. Door op test good.
We serviced a
WHIRLPOOL REFRIGERATOR
Model WRF540CWBM01
Near University Heights, OH 44118
Cc: not making iceCustomer does not have a water filter in unit. Advised without water filter unit will not produce ice. Cycled ice maker. Ice maker cycling and calling for water. Needs water filter. Customer to order
We serviced a
AMANA REFRIGERATOR
Model ABB1921BRB01
Near University Heights, OH 44118
"Cc unit not cooling enough in ff sector, maybe coils are dirty.ff section, reading 55 degrees average, no airflow from damper. Ran diagnostics functions damper test 6, damper not operational. Found damper motor connection loose. Reran damper operation, op test good. Good airflow to ff section."
We serviced a
MAYTAG WASHER
Model A712
Near University Heights, OH 44118
"Cc unit not draining. Ran drain and spin cycle, tub spinning but water is not draining. Found drain pump impeller is not moving. Checked inside pump, nothing stuck, impeller is separated from shaft. Unit needs drain pump. Marcone is not coming up with part number for this pump, used V&V to locate part number. Office to schedule customer for next service date. ; ordrng 1 WP6-2022030 (Drain pump)"
DonV
University Heights, Ohio

02/09/2021
If Jason genuinely needed two weeks: One week to receive a part before repair could beging, then another week to get the part that needed to be installed. If what Jason said was true, then I rate the experience at 5 stars. But if he ordered the wrong p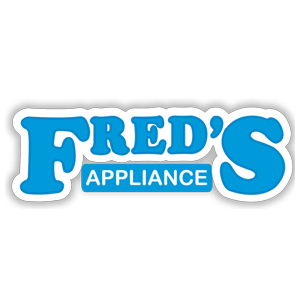 Hello, Thanks for dropping our team a line! Our schedules have been quite busy lately, so, we are doing everything we can to get our customers taken care of as soon as possible. This includes reviewing each and every job to see if we can pre-order parts in hopes that we can get the unit repaired on the first visit. While we did pre-order parts for your washer, unfortunately, our best guess wasn't accurate and your technician needed to place an order for an additional part needed. We are happy to hear that your technician's diagnosis was correct and your unit is up and running again! If you have any questions about the repair, feel free to call or text us at 888-45-FREDS. Thank you! The Fred's Team
Overall Experience
Cathy
University Heights, Ohio

11/11/2020
We have a 28 yr old built in refrigerator and Jason diagnosed the problem, ordered the part and installed it. He was professional, nice and answered any questions I had. I Will use Fred's for any appliance issues!
Overall Experience
Julie
University Heights, Ohio

11/02/2020
Very professional
Overall Experience
Ken
University Heights, Ohio

10/20/2020
Ken
Overall Experience
Rene
University Heights, Ohio

07/24/2020
Honest and Informative
Overall Experience