Appliance Repair Willowick Ohio
Fred's Appliance Service Rated 4.8 out of 5 stars based on 41 customer reviews
We serviced a
WHIRLPOOL OTR MICROWAVE
Model WMH31017FS0
Near Willowick, OH 44095
Installed interlock switches. Tested. Op test ok
We serviced a
WHIRLPOOL OTR MICROWAVE
Model WMH31017FS0
Near Willowick, OH 44095
"Cc: open door message, not heating, door not shutting properlyFound intermittent light and close door message. Needs interlock switches. Interlock switches out of stock, office to reschedule; ordrng 1 W11244494 (interlock), used 1 SHIPPING (shipping and handling) from stock"
We serviced a
WHIRLPOOL RANGE
Model WEGA25H0HN0
Near Willowick, OH 44095
Installed ui. Ran test bake. Op test ok
We serviced a
WHIRLPOOL RANGE
Model WEGA25H0HN0
Near Willowick, OH 44095
The unit has a communication error needs a new user interface; ordrng 1 W11339753 (Ui)
We serviced a
MAYTAG REFRIGERATOR
Model MSC21C6MFZ00
Near Willowick, OH 44095
"We issue the customers having is the icemaker is not functioning he had a previous tech at the house he replace the icemaker it still didnt work they replaced the valve is still did not work. I started ohming out the wires. All the wires tested good except for the neutral line. There is a break in the neutral wire I cant physically find it but it is open from the bottom of the door to the icemaker needs a new door; ordrng 1 LW10839911 (Door), used 1 1OVRSZ (oversized shipping) from stock"

03/01/2021
Our appliances repairman was professional, prompt and replaced the part without any problems.
Overall Experience

01/08/2021
JEFF WAS EXCELLENT!!! The reason our washer was not working was because our hot water valve was in the off position. We felt that it was very very very UNFAIR to charge us $100 for that reason.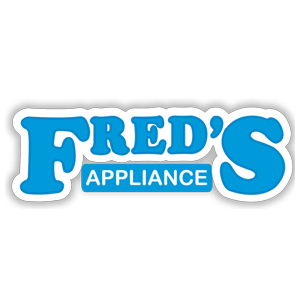 Hi Diane! Thanks so much for sharing your experience with us. We know it's never fun to have an unexpected service call bill. We do charge a flat $98 to report to your home & provide a full diagnosis. We make this commitment of $98 regardless of the time it takes for us to provide a complete diagnosis. This ensures full transparency on the initial charges upfront for our customers. Note our service call is valid for 30 days. If you happen to have any other issues with your appliance, it's on us. Our team is here to help. Thanks so much & have a wonderful weekend! Fred's Team
Overall Experience

12/15/2020
We had a great experience. Joe was very personable and efficient. I would definitely recommend to others.
Overall Experience

10/29/2020
Corina has been at my house several times to service my refigerator and every time she is friendly and is willing to answer questions and help in any way she can. You are lucky to have her as an employee. Now a days it is very hard to find such good employees.
Overall Experience
Christopher
Willowick, Ohio

07/30/2020
Great service and seemed to be very orginized.
Overall Experience