We serviced a
WHIRLPOOL DISHWASHER
Model n/a
Near Painesville, OH 44077
"Customer complaint that unit is leaking, model and serial tag has been wiped off(see pic), ran test cycle, found unit leaking passed door seal, unable to look up parts because of no model number, customer says they have model number at their work and will provide it tomorrow"
We serviced a
WHIRLPOOL DISHWASHER
Model WDF520PADM8
Near Mentor-on-the-Lake, OH 44060
"Installed new sump assembly, op test good"
We serviced a
FRIGIDAIRE REFRIGERATOR
Model FFHS2311LBPA
Near Eastlake, OH 44095
"Installed new ice maker , op test good"
We serviced a
GE MICROWAVE
Model PSB9120SF1SS
Near Mentor, OH 44060
"Installed new relay board, op test no good, cant diagnose any further without pulling unit, will need second tech to help remove unit; schdld next appmnt for 2/3 FRI !"
We serviced a
WHIRLPOOL OTR MICROWAVE
Model WMH53521HZ06
Near Madison, OH 44057
"Installed new bulb, op test good"

02/01/2023
Original service appointment was for fill switch failure and machine shaking. Washer intermittently did not fill or fill properly. At the appt the fill switch apparently checked fine based on diagnostics. I asked about the switch. Technician said should be fine. Since the appt the washer again fills intermittently, now doesn't fill at all. My wife and I are not happy that we needed to set up 2 appointments to have a nonworking washer. My wife and I both work so to set up an appt with no knowledge of time slot until 2 days before is challenging. If we know our appt is early morning or late afternoon we would be able to accommodate without taking g vacation time and disrupting our workplaces which are very busy. At this time we will need to spend unnecessary time and money at the laundromat until we can get another appt or two if if additional parts are needed. Perhaps Amana can help by proving another company to handle. Please respond to my concerns. Thank you in advance. Rick and Judy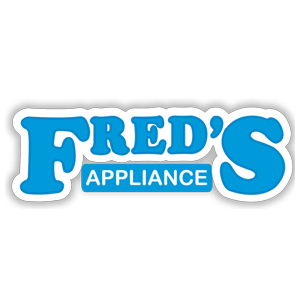 Rick and Judy, we at Fred's Appliances are sorry to hear about the difficulties you have faced with your washer. Customer satisfaction is of utmost importance to us and it's disheartening to know that your original service appointment didn't resolve the issue. Our goal is to provide efficient and effective service to all of our customers. We would like to schedule a follow-up appointment at a time that is convenient for you. Please let us know what works best for you. We apologize for any inconvenience this has caused and thank you for sharing your feedback. If there's anything else we can assist with, please don't hesitate to reach out.

01/31/2023
Very prompt , knowledgeable, courteous and professional! Thank you

01/30/2023
Communication was great. I was notified of everything promptly. Technician arrived at specified time and made the repair in a timely manner.
Paulia Campbell
Cleveland, Ohio

01/26/2023
Everything was excellent

01/26/2023
Great service, will use them again!,