We serviced a
WHIRLPOOL WALL OVEN
Model GMC305PDB6
Near Mentor, OH 44060
"Cc unit doors locked during baking, had to shut breaker offCustomer stated while running a bake cycle, the doors locked, a code flashed on the display and it smelled like a clean cycle was running. They had to shut the breaker off. Unit doors are unlocked at this time. Ran bake test to 250 degrees. Unit preheated properly at this time. Most likely a relay stuck on the control and caused thermal runaway. Control board/microcomputer (4452889) is discontinued. Advised customer to avoid using unit."
We serviced a
KITCHENAID DISHWASHER
Model KDTM604KPS0
Near Highland Heights, OH 44143
Cc unit front door panel has cosmetic damageReplaced front door panel using customer supplied part. Customer satisfied with appearance. Op test good.
We serviced a
WHIRLPOOL DISHWASHER
Model WDT750SAHW0
Near Highland Heights, OH 44143
Cc unit leakingCustomer stated she still found a small amount of water near the right side corner of the door at the end of the cycle. Pulled front door panel off and ran wash cycle. Observed for 45 minutes. No leaks found anywhere on unit. Unable to duplicate leaks concern at this time.
We serviced a
WHIRLPOOL DISHWASHER
Model WDTA50SAKZ1
Near Bratenahl, OH 44108
"Cc unit lower spray arm not workingFound lower spray arm had popped out of sump receiver. The end of the spray arm looks to have been resting on or near heater element and is slightly melted. Ordering lower spray arm. Customer can install, no return visit. ; ordrng 1 W11579565 (Spray arm)"
We serviced a
WHIRLPOOL REFRIGERATOR
Model WRT311FZDB02
Near Cleveland, OH 44110
"Cc unit not cooling Found freezer barely cool, ff section is warm. Found light frost pattern on first coil of evaporator. Compressor is running very hot, amp draw on compressor is .55a. Unit has refrigerant leak, will need sealed system repair. Compressor not showing in stock at Marcone, office to contact customer with next service date. ; ordrng 1 W11578004 (Evaporator) and 1 W11580057 (Compressor) and 1 W11109499 (Filter drier)"
Sara Fishman
South Euclid, Ohio

02/03/2023
The machine had so many problems that repairs took three visits and ordering two sets of replacement parts. Jason was persistent, courteous, and competent. Good experience.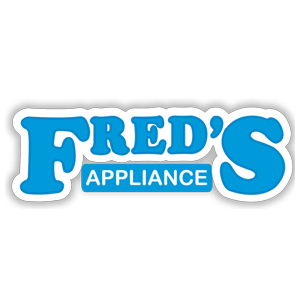 Hello Sara, Thank you for taking the time to share your experience with Fred's Appliance. We apologize for any inconvenience the multiple visits and parts replacements caused. We understand that fixing appliances can sometimes be a complex process, and we strive to resolve issues in a single trip whenever possible. However, in some cases, multiple visits are necessary to fully diagnose and repair a machine. We are pleased to hear that despite the challenges, you had a positive experience with our technician Jason. We will make sure to pass along your compliments to him. Thank you again for choosing Fred's Appliance for your appliance repair needs. Fred's Appliance Team

02/03/2023

02/02/2023
Very informative and efficient!
Sister Jane
Garfield Heights, Ohio

02/02/2023
Jasón actually arrived early after checking with me to be certain I was home. He was polite efficient, and obviously knew his trade well. He was methodical and answered my questions very well. The end result was a dryer, which was again functioning.

02/01/2023
Did a great job.